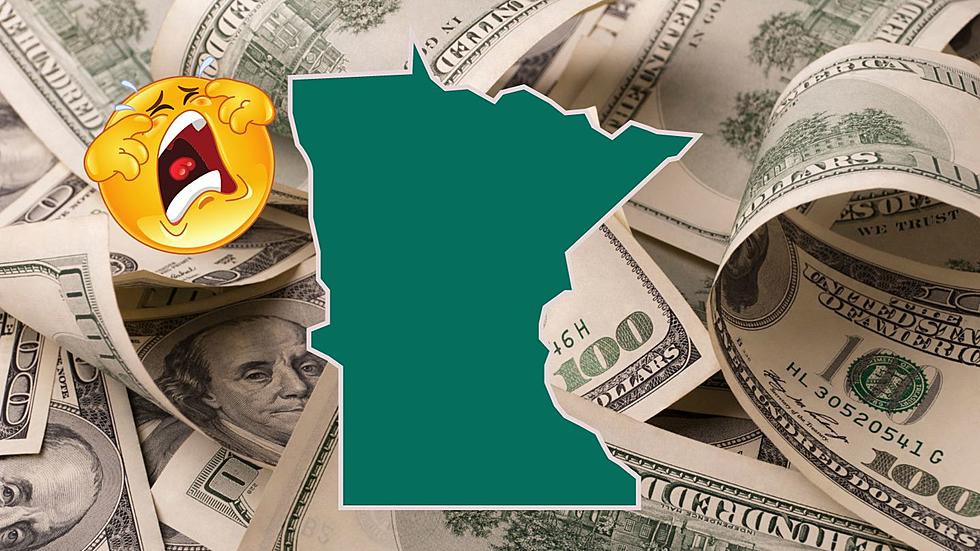 Over $150,000 In Minnesota Lottery Winnings Must Soon Be Forfeited
Canva
As the old saying goes, you win some and you lose some. However, when you're talking about a large sum of money, it's harder to take that lightly.
Unfortunately for a handful of Minnesota Lottery players, they will soon be required to forfeit the money they've rightfully won. However, some of that money can still be theirs.
The rules are very clear when it comes to claiming money won while playing the Minnesota Lottery:
Tickets for lotto games (those printed by a lottery machine, like Powerball, Lotto America, Gopher 5, etc.) expire one year from the date of the drawing. Scratch tickets expire one year after the game officially ends.
A look at Powerball winnings that are currently unclaimed in Minnesota shows that very soon over a quarter of a million dollars will be lost. Here are the winning tickets in question, along with the date and location they were purchased:
$50,000 - 11-05-2022 at My Store, 410 State Highway 6 in Outing
$50,000 - 11-07-2022 at Kwik Trip #160, 458 Great Oak Drive in Waite Park
$50,000 - 11-12-2022 at Love's Travel Stop #832 - 15202 Hornsby Street NE in Columbus
As you can see, if none of these winnings are claimed then $150,000 will be lost after November 12, 2023. Keep in mind that the Minnesota Lottery only lists unclaimed winnings of $500 or more, some there are very likely other people out there who have yet to claim smaller amounts.
What happens to unclaimed Powerball winnings? In Minnesota, while all of the unclaimed prize money usually goes to the state General Fund, it's different for Powerball and Mega Millions jackpots. Unclaimed jackpots for these games would go back to the participating states based on the percentage of sales that they contributed to the prize fund.
Then, the moral of this story is to make sure to check your numbers following the Powerball drawings to see if you're holding a winning ticket and if you are, don't wait to claim your cash.
Powerball drawings take place at 9:59 p.m. CST on Mondays, Wednesdays, and Saturdays. If you want to take a shot at winning big, remember the cutoff to purchase your Powerball tickets is 9:00 p.m. on the days of the drawings.
LOOK: The 25 least expensive states to live in
Gallery Credit: Aubrey Jane McClaine
LOOK: 50 cozy towns to visit this winter
Stacker
created a list of 50 cozy American towns to visit each winter. Towns were selected based on visitor opinions, ratings from nationwide publications, and tourist attractions.
Gallery Credit: Laura Ratliff