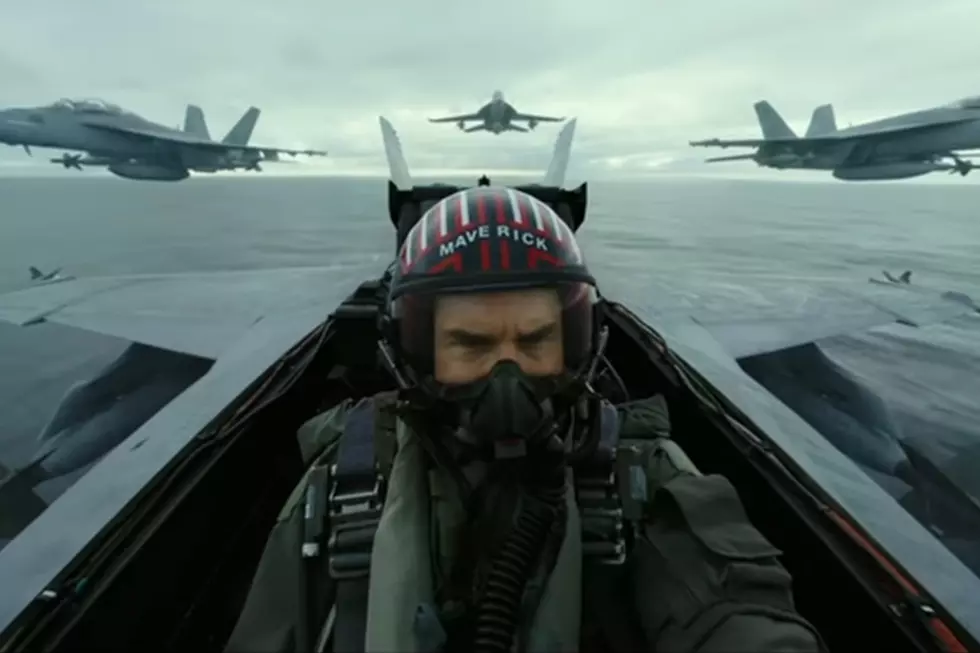 No Spoiler Top Gun: Maverick Movie Thoughts [Review]
Paramount Pictures on YouTube
Top Gun: Maverick was officially released in theaters on May 27th, and we went to see it as quickly as possible.  It's a film that many waited a long time to see and I'm glad it finally happened.  I didn't even have to re-watch the original as I know most of the lines, so I'm kind of a fan.
First off, unless you have a very big screen television which it seems many do nowadays, and a banging sound system to go with it, don't miss this movie in the theater.  It's tough to beat the big visuals of the aircrafts and the sound combination that you get from the big screen.  I was a tad concerned as I have been to films where the sound was too low, but Marcus Duluth Cinema did not disappoint in the volume department.
The sequel to the 1986 film Top Gun, was done just about as well as I think anyone could.  The story is solid, focusing a lot on the past of the main character played by Tom Cruise of course.  He's still haunted some by loosing Goose in the first movie, is trying to remain a pilot in a more and more automated drone based world, and still can't seem to follow the rules very well.  Maverick also has a new old love interest who was referenced in the first film.
I'll give Top Gun: Maverick a solid 4 out of 5 stars, with a note that I want to see it again as it might be more in that 4.5 category.  What I didn't like was some of the music placement just seemed odd, like the use of the very well known Kenny Loggins song, 'Danger Zone'.  Also, some of the scene transitions didn't sit well with me, it just made parts feel really broken up or made it feel like the movie stalled out.  Small things, but still enough to kind of bug me.
If you've seen Top Gun: Maverick, what did you think?
Five Movies Filmed In Minnesota