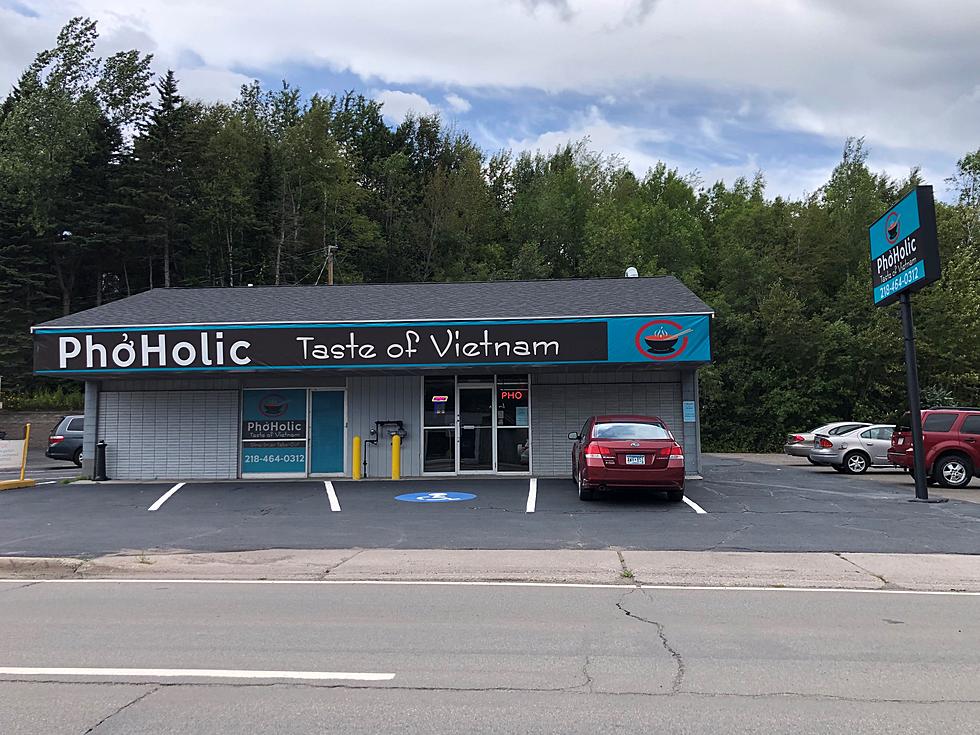 New Vietnamese Restaurant 'PhoHolic' Opens On Central Entrance in Duluth
Nick Cooper - TSM Duluth
We reported this spring that a new restaurant was working on opening in the old Domino's Pizza location on Central Entrance. That restaurant, PhoHolic Taste of Vietnam, opened Tuesday.
PhoHolic offers both a dine-in and carry out Vietnamese food experience, with an emphasis on authentic Pho dishes. A look at the menu shows dishes like Pho noodle soups, rice platters, noodle salads, and Vietnamese sandwiches.
They are open seven days a week, 11 am to 9 pm Monday through Thursday, 10:30 am to 9:30 pm Friday and Saturday, and 10:30 am to 9 pm Sunday. PhoHolic joins other restaurants in the Twin Ports offering Vietnamese food like Oriental House Restaurant in Downtown Duluth, Taste of Saigon in Canal Park, and PhoCali Vietnamese Family Noodles Restaurant in Superior.