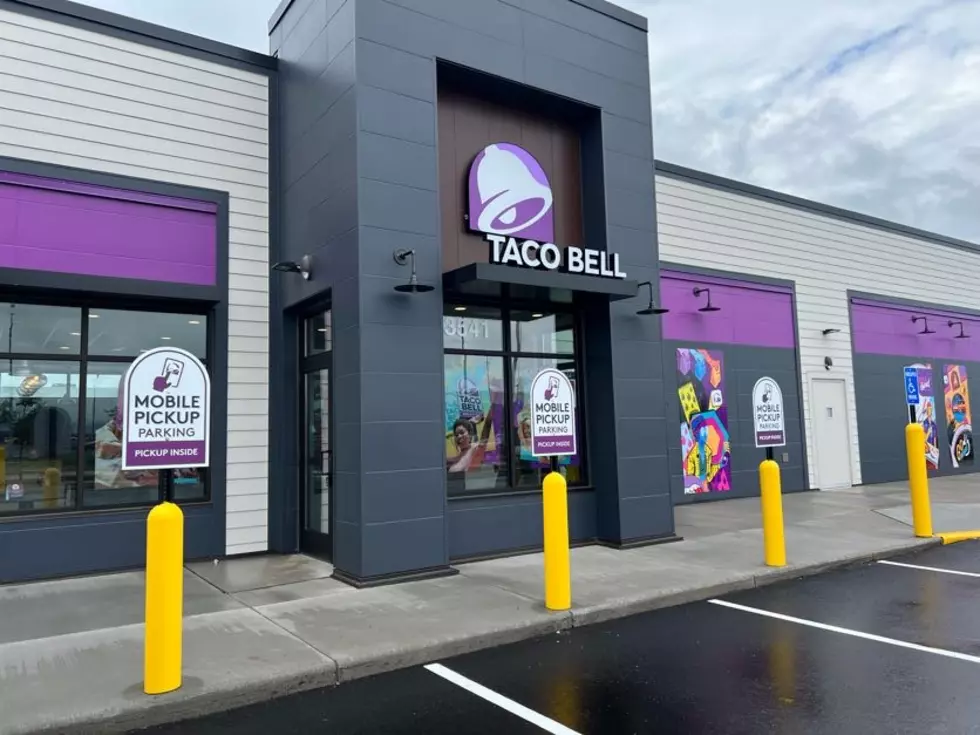 New Fast Food Restaurant Opens in Superior
TSM - Tony Hart
Superior has a new fast food restaurant, it opened today on Tower Ave.
In May, we reported on the ground-breaking in front of Ravin Crossbows on Tower Ave. for a new restaurant that was originally rumored to be replacing the Subway inside Walmart, that didn't happen, but Taco Bell did just open down the block from the store.
Superior's Taco Bell opened for the first time this morning serving breakfast starting at 6 AM until 11 AM and they will be open daily for those late-night/early morning munchies until 3 AM!
The new Taco Bell has a small dine-in area, and two drive-thru lanes, one for ordering and one for order pickup, there are also three parking spots designated for mobile pickup, and lots of signage reminding people to use their app and mobile ordering ahead of time on their next visit.
On the inside you'll find 4 order kiosks, where you can place an order and pay with a card, they also have a counter staffed with an actual human if you need to place an order that way.
When I visited the store earlier today, mobile ordering was not available nor was the self-serve kiosks inside the store, one would assume though that those options will be available very soon.
The is the fourth Taco Bell in the area, there are two in Duluth, one in Cloquet, and now one in Superior. The new Superior location is also currently hiring for all shifts with starting wage of $14-$16 per hour, you can check here for more information about job openings.
Mobile ordering is a big focus for many fast food chains, but especially for Taco Bell, the just recently opened a new location in Minnesota that is 100% mobile ordering, the store looks like a bank drive-thru with tubes delivering the food to your vehicle.
17 Of The Oldest Restaurants In Minnesota
20 Businesses In The Northland That Have Great Customer Service
See The Changes Already Happening at the Duluth Target Store
The only Target store in the Twin Ports is getting an upgrade, remodeling on the store began months ago and if you haven't been in there lately, you might not recognize the store.