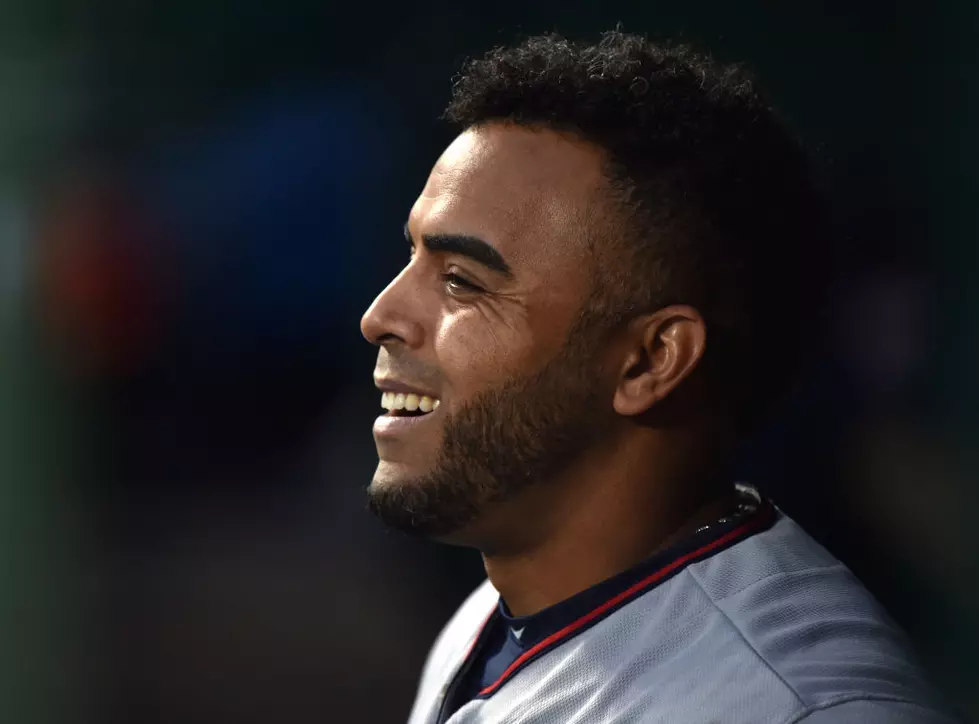 Nelson Cruz Receives 2020 Muhammad Ali Sports Humanitarian Award
Getty Images
The 2020 ESPYS were held Sunday night and Nelson Cruz of the Minnesota Twins had the honor of receiving the Muhammad Ali Sports Humanitarian Award.
This prestigious award is given to an athlete whose leadership has created a measured positive impact on their community through sports. Cruz has accomplished this with his efforts in both in Minnesota and in his native Dominican Republic.
Assisting his hometown of Las Matas De Santa Cruz by donating a fire engine and an ambulance to treat and transport people to the closest hospital, which is nearly one hour away. He also built a new police station and donated a motorcycle
for the city's police officers, who previously had to walk.
Annually bringing dentists and optometrists, along with donated equipment and medicine, to his hometown clinic, providing checkups, medicine and eyewear. His health event enabled more than 1,200 people to be evaluated and treated by volunteer doctors.
Purchasing wheelchairs, crutches, walkers and canes for elderly and disabled residents of his hometown.
Leading his Boomstick23 Foundation in establishing a new education and technical center to help the youth of Las Matas De Santa Cruz advance their employability by learning different trades such as carpentry/electrical, and how to better use farmland to produce crops.
Beginning the Healing Venezuela initiative, which helps 2,000 Venezuelan newborns annually receive life-sustaining nourishment during their first year (a 400% increase since Cruz's involvement).
Raising funds through the Big League Impact ALL WIN campaign in 2019, impacting the Education Center in the Monte Cristi province, Dominican Republic.
Engaging with Twin Cities area youth, including hosting a vitilla clinic with Twins RBI All-Stars in 2019.
Cruz is the first Major League Baseball player to win the award.  The honor also means that he will be able to direct a $100,000 grant from ESPN to his Boomstick23 Foundation.
Enter your number to get our free mobile app
To be recognized internationally as a successful model of empowerment, built on efficient and sustainable programs with a high social impact, allowing the development of leaders who adopt sports and education to promote a better quality of life among children and youth in the United States.
It's a terrific honor and a reminder that as good a player as Nelson Cruz is, he's an even better person.  His emotional reaction to winning this award was captured in the video below.
7 Terrific Beers Brewed In The Northland