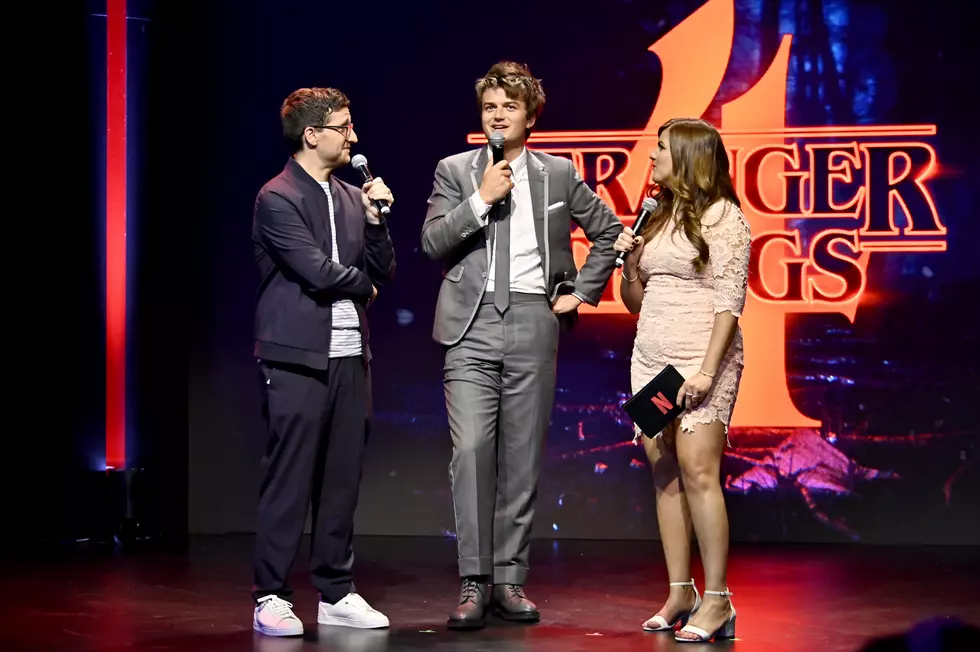 Minnesotans React To 'Stranger Things' Star Joe Keery Filming In Minnesota
Astrid Stawiarz / Stringer, Getty Images for Netflix
Minnesotans have been going crazy over 'Stranger Things' star Joe Keery filming a new movie in the Land of 10,000 Lakes.
Minnesota has seen their fair share of celebrities recently. Television star Katie Loews has been spotted shopping around downtown in Duluth while filming a new Christmas movie. It was even rumored that 'Brooklyn 99' star Joel McKinnon Miller was back in Duluth recently.
Now back to Mr. Keery, the new movie is called 'Marmalade' and just the thought of Keery being in Minnesota have drove hundreds of people to our wonderful state just to see him.
The film is filming in the small town of Jordan, Minnesota and is being produced by Signature Films. The movie is being described as a dark comedy and according to Kare11, it is about:
From his prison cell, small town simpleton Baron tells a tale to his cellmate Otis about his rebellious girlfriend Marmalade, including a bank heist they committed together. After learning of the stolen cash, Otis agrees to help plan an escape to reunite Baron with his true love. Little does anyone know the master puppeteering at work manipulating them all.
Color me intrigued, as it sounds like it could be a pretty sweet flick. Minnesotans have flocked to social media about hearing the dreamy 'Stranger Things' star being in the North Star State:
From inviting him to places to being jealous that friends saw him and they didn't to someone apparently passing out; here is by far my favorite tweet of Keery being in Minnesota:
11 Times The Twin Ports Got A Shout-Out On Television
Five Movies Filmed In Minnesota
11 Artists With Ties To Minnesota That Have Been Nominated For / Won An Oscar