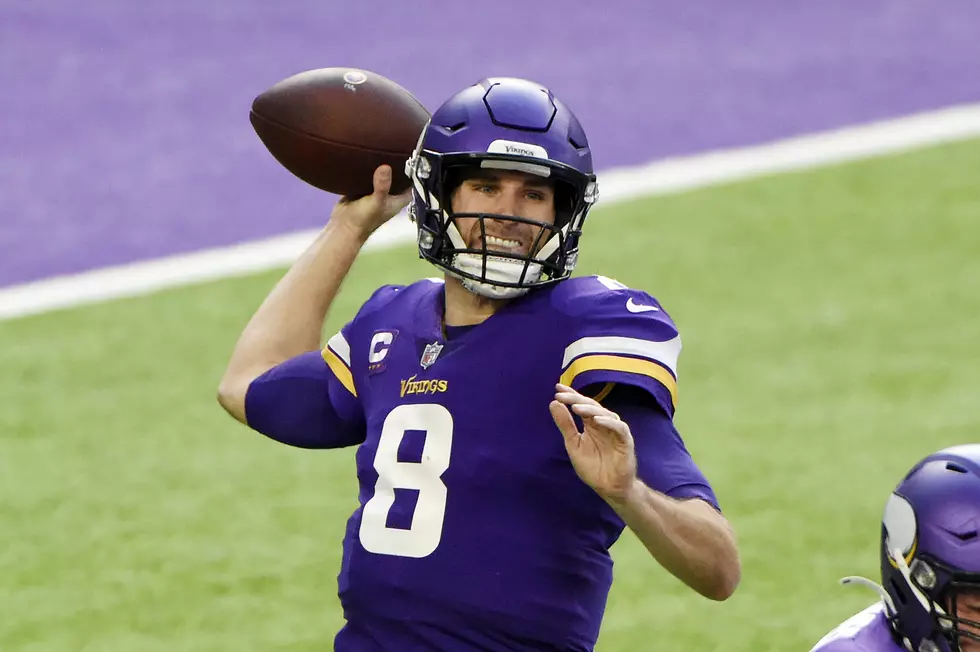 Minnesota QB Cousins Could Be Traded To SF
(Photo by Stephen Maturen/Getty Images)
After the big deal that sent Detroit's Matt Stafford to Los Angeles for Jared Goff, Kirk Cousins entered the rumor mill to be traded next.
I think Kirk makes too much money and that is why the Minnesota Vikings are where they were this past year and will be even worse in 2021. They are paying Kirk Cousins a lot of money and I don't think the Vikings are any closer to making it to the Super Bowl. The Vikings had to give up a lot of big names on defense this past year all in the name of money.
Kirk will make even more money, and the Viking (who are known for defense) will just get weaker and have to give up more big names. Kyle Rudolph could go. They might have to make a choice of Kendricks or Smith when we need both.
MSN Sports went on to report that Evan says the 49ers head coach Kyle Shanahan has a history with Cousins. They were in Washington for several years while Kirk was Quarterback before Shanahan went to the Cleveland Browns in 2014. Kirk was productive with Kyle.
Adam Patrick of The Viking Age agrees with him. If the Vikings are going to be a team to beat, they need to put some money in the defense and get a quarterback who can get the job done. Plus, there is so much money invested in Cousins.
Enter your number to get our free mobile app
I remember the Vikings thought he was worth the price tag because we had the defense, we just needed the offense. We have Delvin Cook, we have 5 weapons for Kirk to hit, why can't we make this work? Now the defense is weakened and we don't have an offense that can score and win the big games.
Let's say goodbye to Kirk, and find our defense again and go to the Super Bowl.
Top 5 Worst Minnesota Vikings Quarterbacks