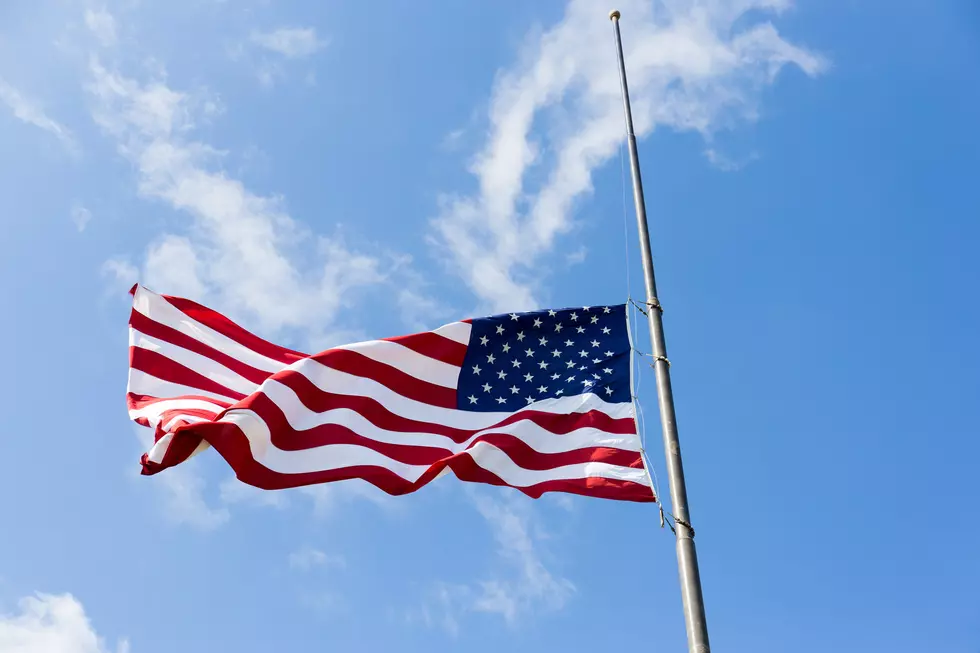 Minnesota Flags to Be Flown at Half-Staff to Honor Lives Lost to COVID-19
michelmond
Beginning Tuesday, May 19, then continuing on the 19th of each month this year, all flags at Minnesota state and federal buildings will be flown at half-staff from sunrise to sunset.
Minnesota Governor Tim Walz has directed this to be done to remember, mourn and  honor all lives lost to COVID-19:
"As of May 15, 2020, 683 of our mothers and fathers, sons and daughters, husbands and wives, friends and neighbors, have passed due to COVID-19," reads the proclamation issued by Governor Walz. "Minnesotans come together as one community in these challenging moments to mourn and support each other."

"This disease is unpredictable and has devastated so many Minnesota families, including my own," said Lieutenant Governor Peggy Flanagan. "The people who have been lost are not just numbers, and they are not forgotten."
Individuals, businesses, and other organizations are invited to follow suit with flags on their property.
As Minnesota transitions from the "Stay At Home" order to the "Stay Safe" order on Monday, health officials remind everyone that COVID-19 is still very much an issue across the state.  Furthermore, infections and deaths could ultimately be worse than projected if social distancing and basic hygiene practices are not followed, such as washing hands frequently and avoiding touching your face.
On Sunday, May 17, the Minnesota Department of Health added 699 newly confirmed cases of COVID-19 to its statewide tally, and 22 new deaths.  Care facilities continue to be hit the hardest.  In St. Louis County, facilities that have been impacted include St. Ann's and Superior View Apartments, which are both are located in Duluth.
To date, Minnesota has had 15,688 confirmed COVID-19 cases, with 10,987 people recovered and released from isolation, and 722 fatalities.
Follow the link below to access Minnesota's COVID-19 Dashboard.
Enter your number to get our free mobile app
10 Projects You Can Do Home