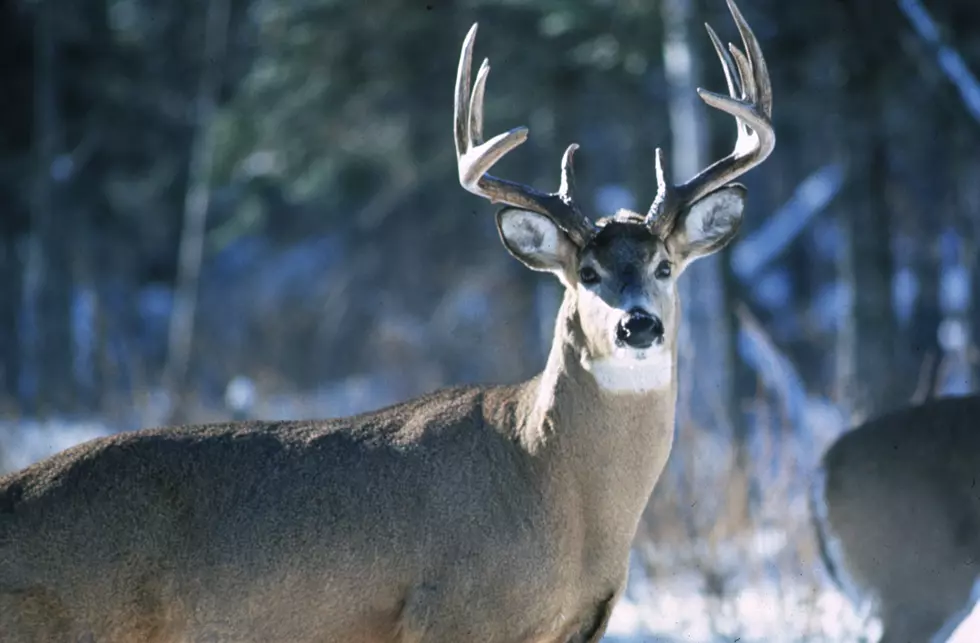 Minnesota DNR Reminds Hunters of Whole Carcass Importation Ban
Photo provided to media by Minnesota DNR
Hunting season is in full swing, so the Minnesota Department of Natural Resources wants to remind hunters who harvest deer, elk, moose or caribou outside of Minnesota that whole carcasses cannot be brought into the state. 
The restrictions are in place to decrease the opportunities for chronic wasting disease to become established in Minnesota.
Per the DNR, only the following cervid parts may be brought into Minnesota:
Quarters or other portions of meat with no part of the spinal column or head attached.
Meat that is boned-out or that is cut and wrapped (either commercially or privately).
Hides and teeth.
Antlers or clean (no brain tissue attached) skull plates with antlers attached.
Finished taxidermy mounts.
Another item to consider is the mount itself, and hunters should make those arrangements in the destination state and have the animal caped before leaving.
Follow the link below for complete carcass import restrictions.