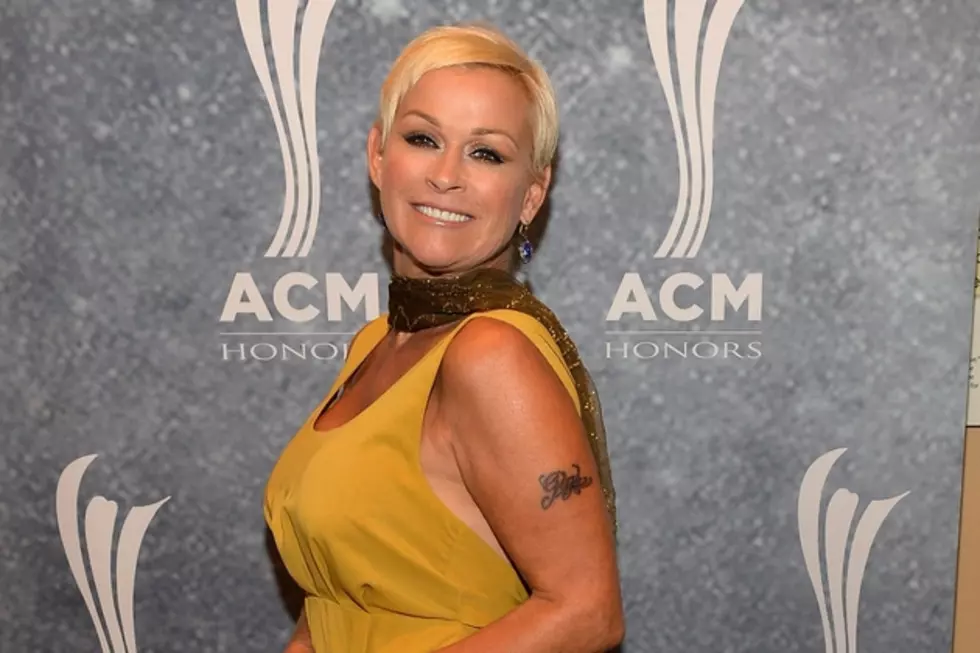 Lorrie Morgan Reveals Additional Tour Dates
Rick Diamond, Getty Images
Lorrie Morgan has added even more dates to her current concert tour. The songstress, who is crossing the country with Pam Tillis on their Grits and Glamour Tour, will continue performing with Tillis, as well as headline her own shows through the end of the year.
Morgan, who just celebrated her 30th year as a member of the Grand Ole Opry, released 'Dos Divas' with Tillis in 2013. She is also busy running the Red Hot Jingle company with her brother, Marty Morgan, penning jingles for advertising.
"I have been a daughter, a bride, a mother, a divorcee, a widow, a single mother, a grandmother, a breadwinner, and ultimately, a survivor," the songstress notes. "It seems, in many ways, that I am a living, breathing country song and I know what I sing. My music and songwriting has a healing power for me personally, and I these days, that's what I aspire to be, a compelling and captivating music poet!"
See an updated list of Morgan's upcoming concerts below.
Lorrie Morgan 2014 Tour Dates:
08/01 – Nashville, Tenn. – Grand Ole Opry
08/02 – Calhoun, Ga. – The Gem Theater
08/06 – Pittsfield, Pa. – Warren County Fair
08/15 – Morehead City, N.C. – Morehead Center for Performing Arts
08/19 – Nashville, Tenn - Grand Ole Opry
08/22 – Miles City, Mt. – Eastern Montana Fairgrounds
08/26 - Nashville, Tenn. - Grand Ole Opry
09/05 – The Woodlands, Texas – Dosey Doe
09/06 – Tunica, Miss. – Fitzgerald's Casino**
09/19 – Newberry, S.C. – Newberry Opera House
10/07 – Eminence, Mo. – Cross Country Trail Ride
10/08 – Branson, Mo. – Dick Clark's American Bandstand Theater**
10/10 – Wendover, Nev. – Peppermill Concert Hall**
10/17 – Newnan, Ga. – The Charles Wadsworth Auditorium
10/25 – Dublin, Va. – New River Community College
12/03 – Niagara Falls, N.Y. – Seneca Niagara Casino & Hotel
12/13 – Emporia, Kan. – Emporia Granada Theatre
12/20 – Stafford, Tex. – The Redneck Country Club
**As part of the Grits and Glamour Tour with Pam Tillis