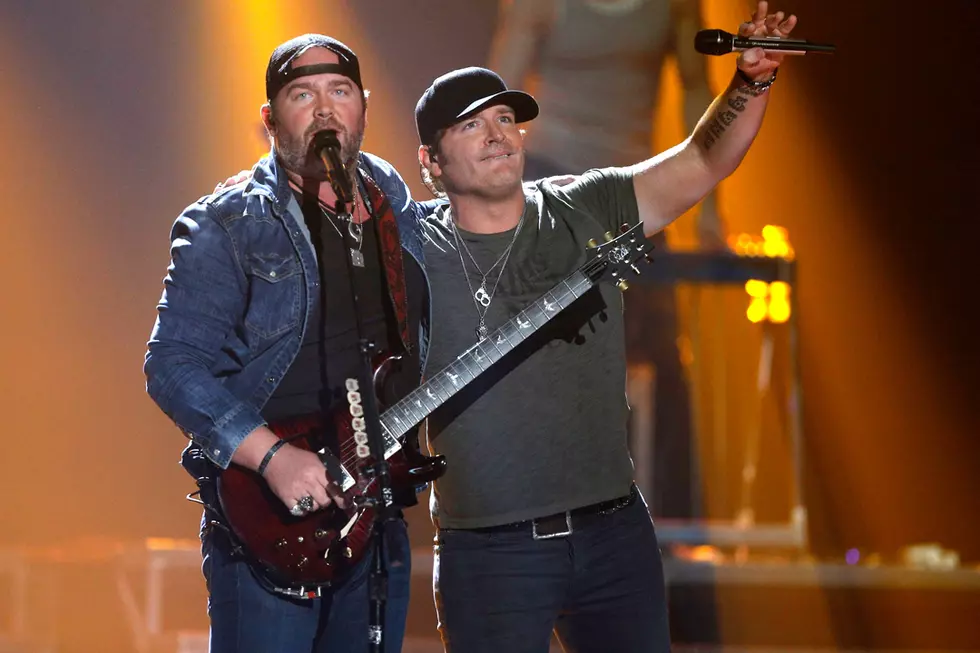 Lee Brice and Jerrod Niemann to Compete on 'Celebrity Family Feud'
Bob Levey, Getty Images
Celebrity Family Feud is about to get countrified, as Lee Brice and Jerrod Niemann have signed on to compete during Season 3. The singers will go head-to-head in an upcoming episode of the light-hearted TV game show, hosted by Steve Harvey.
Brice and Niemann won't be facing each other alone — their respective families will join them for the fun. The winner is set to earn $25,000 for the charity of their choice. ABC News Radio reports that Brice is playing for Folds of Honor, which offers scholarships for the children and spouses of veterans who are deceased or disabled, while Niemann would offer his winnings to the USO, a popular organization to contribute to among country stars.
Kelly Clarkson is also going to participate during Season 3 of Celebrity Family Feud, facing off against comedienne and actress Amy Schumer. She'll compete on behalf of Dolly Parton's Dollywood Foundation that encompasses both the Imagination Library and My People Fund.
While they'll be competitors on the show, Brice and Niemann are actually good friends, collaborating on a track called "A Little More Love," which will appear on Niemman's upcoming album. Brice is currently promoting his latest single, "Boy" and recently wrapped the 2017 American Made Tour with Justin Moore.
Fans of Niemann are also eagerly anticipating his new music. The singer released the beautiful video for his song, "God Made a Woman," in April of 2017, which is co-written by Michael Ray. "You realize that you go through life trying to find that one person that makes you a better person. And you realize the weight of the world is much easier to carry on two sets of shoulders… [This song] means the world to me," Niemann says about "God Made a Woman."
The third season of Celebrity Family Feud premieres on June 11 on ABC.
Country Music We Can't Wait for in 2017
See All Albums Slated for Release in 2017