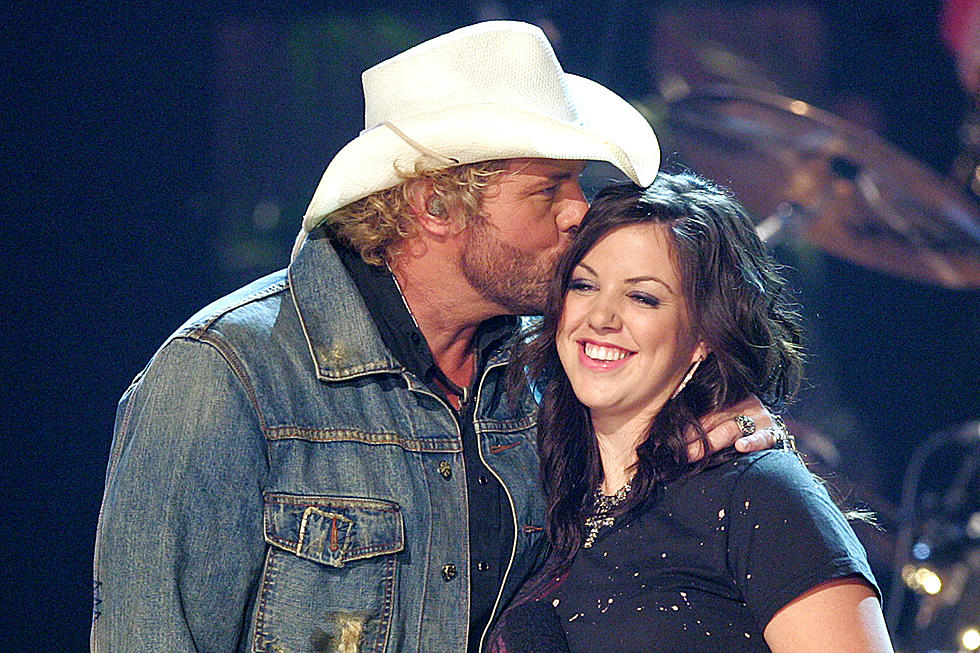 Krystal Keith on Dad Toby Keith: 'He's a Lot More Normal Than People Expect'
Frank Micelotta, Getty IMages
Krystal Keith has grown up with one of the most famous names in country music as her dad, namely Toby Keith. It goes without saying that she's had a privileged upbringing, not only for the financial things in life, but for her invaluable access to the industry she eventually decided to follow his footsteps into.
Show biz can be a crazy life. Keith, however, reveals in a recent podcast that her superstar father is "a lot more normal than people expect," noting in particular that he was a very grounded, present parent.
"He's exactly what you get in interviews," Keith explained, adding that his frequent absences while on tour or doing other duties necessary for his work didn't faze her very much.
"I think it speaks volumes that the way I kind of remember childhood is I don't really remember him being gone," she said. "When he was home, he was so present that I don't remember the spans of him being gone."
Additionally, the elder Keith was wary of his daughter entering the entertainment industry at an early age. He asked her to go through college before making any decisions about her career direction, stating that he wanted her to get life experience and "get grounded" first.
"He didn't want the industry to beat me up on being young and inexperienced," she said. "His example was LeAnn Rimes. When she came out, she was so young and had this big huge voice that was amazing... but then as she grew up people still saw her as a kid."
Keith herself mentioned Taylor Swift as well, whom she notes had to go through a lot of adolescent angst in the limelight.
Keith has definitely taken her time finding her footing as a solo artist. Now 32, she's started a family, and just released the EP Boulder on July 13— which marks her first release since the birth of her daughter in 2015, and follows her recovery from a serious car accident she and her family were involved in after a drunk driver crashed into their vehicle over July 4th weekend in 2017.
The Details of Krystal Keith's Terrible Car Accident
Country Singers Who Have Suffered Tragedy