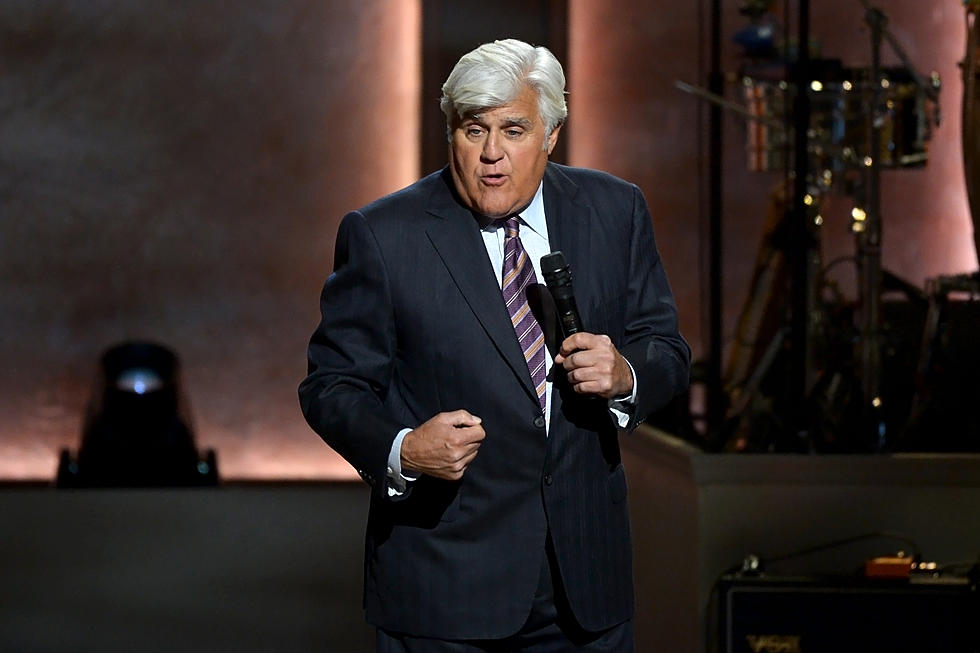 Jay Leno Set To Perform Live At Black Bear Casino Resort In Carlton
Getty Images
Jay Leno is an acclaimed late-night TV host who was at the helm of the #1-rated "The Tonight Show with Jay Leno" for two decades, an admired stand-up comedian, best-selling children's book author, much-in-demand corporate speaker, TV and movie voice-over artist, pioneering car builder and mechanic, and philanthropist. Now, he's coming to the Northland.
Black Bear Casino Resort announced Monday that Jay Leno will be live in the Otter Creek Convention Center for one night only.
There's a reason Jay Leno is known as "the hardest-working man in show business." He currently produces and hosts the CNBC primetime series 'Jay Leno's Garage', which is now in its seventh season. He is also hosting 'You Bet Your Life', whose second season begins airing on March 1.
The show at Black Bear Casino Resort is set for Friday, April 21. Doors will open at 6:00 p.m. and the show starts at 7:00 p.m.
Tickets go on sale Friday, March 3 at 10:00 a.m. Ticket prices range from $79 to $159.
When not on TV, he performs more than 100 stand-up shows annually across the country and internationally. He also participates in numerous charity and corporate events, does voice-overs for animated series, pens children's books, and writes a monthly column in various automotive magazines. It's amazing that he has any spare time to work on his collection of classic cars and motorcycles.
Leno has earned many honors, including Emmy, People's Choice, and TV Guide awards. He has earned the Harris Poll selection as the most popular star on television, the Hasty Pudding Award at Harvard University, The Mark Twain Prize, the Patriot Award given by the Congressional Medal of Honor Society, a star on Hollywood's Walk of Fame, and he's the first person to drive the pace car at all major NASCAR events.
It will be fun to hear his unique and hilarious takes on his life, world events, and even the Northland.
LOOK: 50 famous memes and what they mean
With the infinite number of memes scattered across the internet, it's hard to keep track. Just when you've grasped the meaning of one hilarious meme, it has already become old news and replaced by something equally as enigmatic. Online forums like Tumblr, Twitter, 4chan, and Reddit are responsible for a majority of meme infections, and with the constant posting and sharing, finding the source of an original meme is easier said than done. Stacker hunted through internet resources, pop culture publications, and databases like
Know Your Meme
to find 50 different memes and what they mean. While the almost self-replicating nature of these vague symbols can get exhausting, memes in their essence can also bring people closer together—as long as they have internet access.
LOOK: TV Locations in Every State