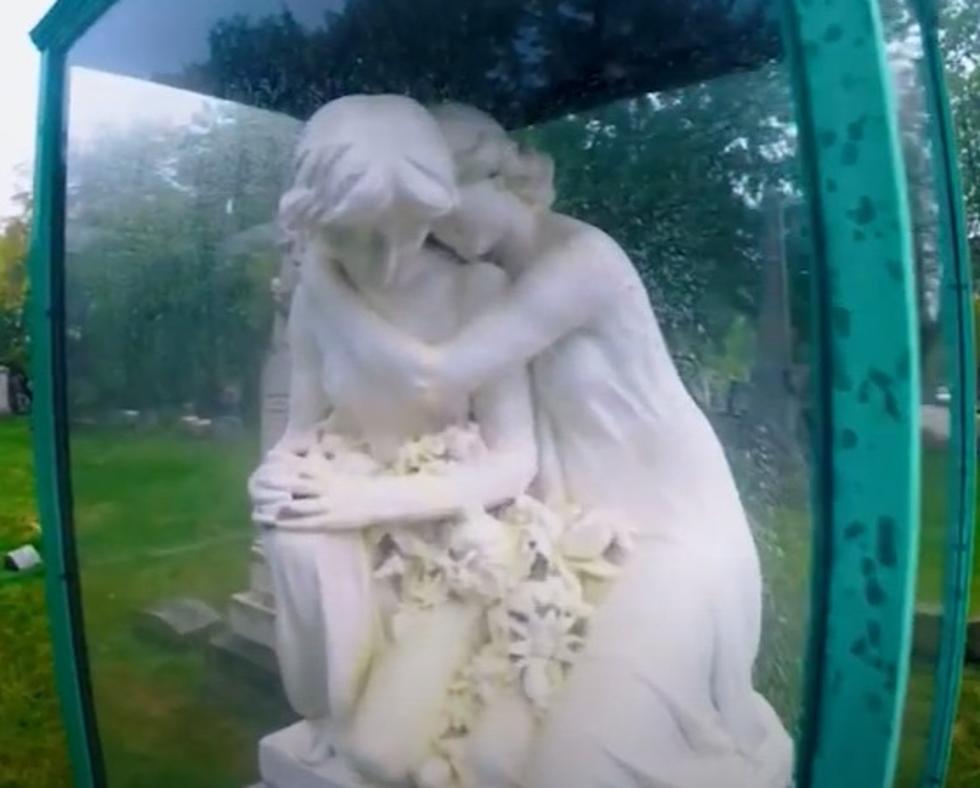 Creepy Chicago Cemetery Statue From 1900's, Moves…What?
Whiplash714
"I'm in a glass case on emotion!"
A bizarre situation back in 1858 with Chicago cemeteries, which led to Wunder's Cemetery being created. This one statue will wow and amaze, maybe even creep you out at the same time. Wunder
Let's start first with the creation of this cemetery. The details of how it came about are very interesting. Whiplash714
In 1858 a petition was circulated to end burials in the Chicago Cemetery (located in what is now the south end of Lincoln Park) because of residential expansion into adjacent areas. This led to the limitation and finally the cessation of the sale of lots in May, 1859, followed by the closing and removal of bodies to the cemeteries outside the city after 1866. New cemeteries sprang up outside Chicago's early boundaries. Four of these, Wunder's, Graceland, Hebrew Benevolent, and Rosehill were located in Lake View, a separate town until it was annexed by Chicago in 1889.
So let's go inside and take a peek at this creepy yet beautiful statue called "Sisters." I have never seen anything like this before. Here are the details:
Margaret Raithel passed away in 1906
Marie Raithel passed away in 1930
This statue that's glass incased represents the love that the two sisters have for each other. It's something pretty special. Check out this video tour of the "sisters" statue.
Century Old Mansion Might Be Illinois' 'Spookiest Haunted House'
Take a Look Inside an Abandoned and Creepy Chicago Police Station
If you were wondering what a police department would look like in an apocalypse, look no further.