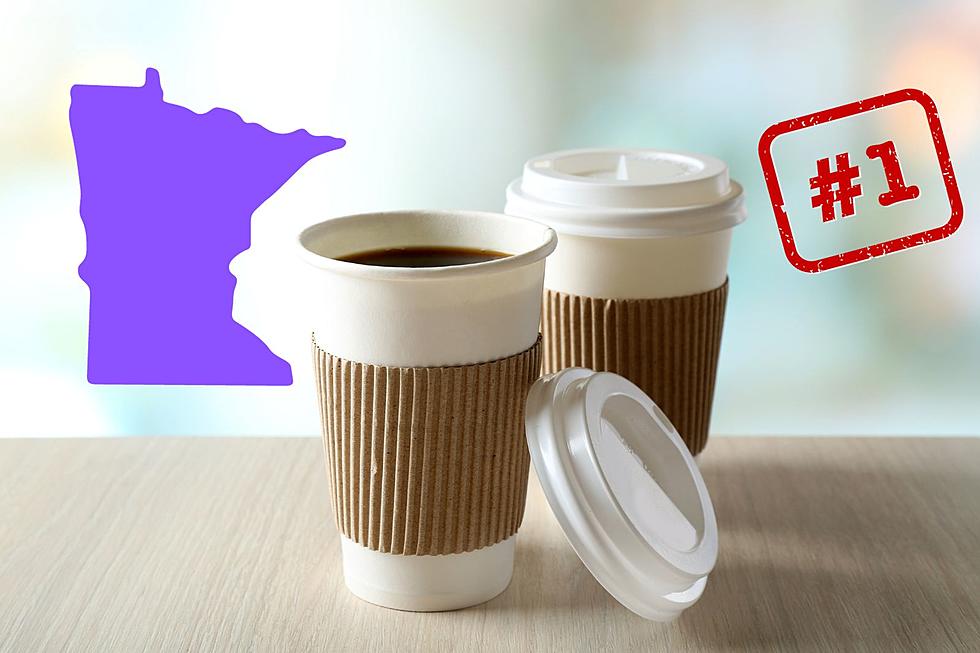 This Popular, Classic Coffee Flavor Is Still Minnesota's Favorite
Canva
Seeing as September 29th is National Coffee Day, do you know which flavor of coffee is the most popular here in Minnesota? It's an old favorite!
Coffee has come a long way over the years. Not too long ago, the only question when it came to getting a cup of java was whether you wanted it black or whether you took it with cream or sugar. Of course, there was also the decaf option of Sanka (remember THAT product? And, yes, it's still around!)
But now, coffee has gone gourmet here in the Land of 10,000 Lakes and across the country, with a TON of different kinds, options, and flavors all available to keep you caffeinated. But just WHICH flavor of coffee is our favorite and is most popular here in Minnesota?
That's the question the crew over at Versa Networks set out to answer in honor of National Coffee Day. To determine which coffee flavor is the most popular in each state, they gathered a list of a variety of different coffee flavors and then analyzed the volume of those terms on Google Trends from August 2021–2023.
And here in the Bold North, Versa Networks' survey says we prefer mocha as our favorite flavor of coffee. It's an old favorite, and it's also the favorite in nine other states, including Wisconsin.
But it's not the most popular overall, though. That honor goes to caramel-flavored coffee, which reigns supreme as the most popular coffee flavor in the country, ranking number one for search volume in 11 states. Vanilla (nine states), hazelnut (seven states), cinnamon roll (six states), and pumpkin (five states) round out the top coffee flavors.
You can check the map below to see which coffee flavor is the favorite in each state. And speaking of coffee, if you're looking to grab a cup, keep scrolling to check out the best coffee shops here in Minnesota!
Listen to Curt St. John in the Morning
Weekdays from 6 to 10 on Quick Country 96.5
Top 12 Coffee Shops in Rochester, Minnesota
Looking for a great place in Rochester, Minnesota that is serving up some fantastic coffee? According to Yelp, here are the top 12 spots that were picked as the favorites.