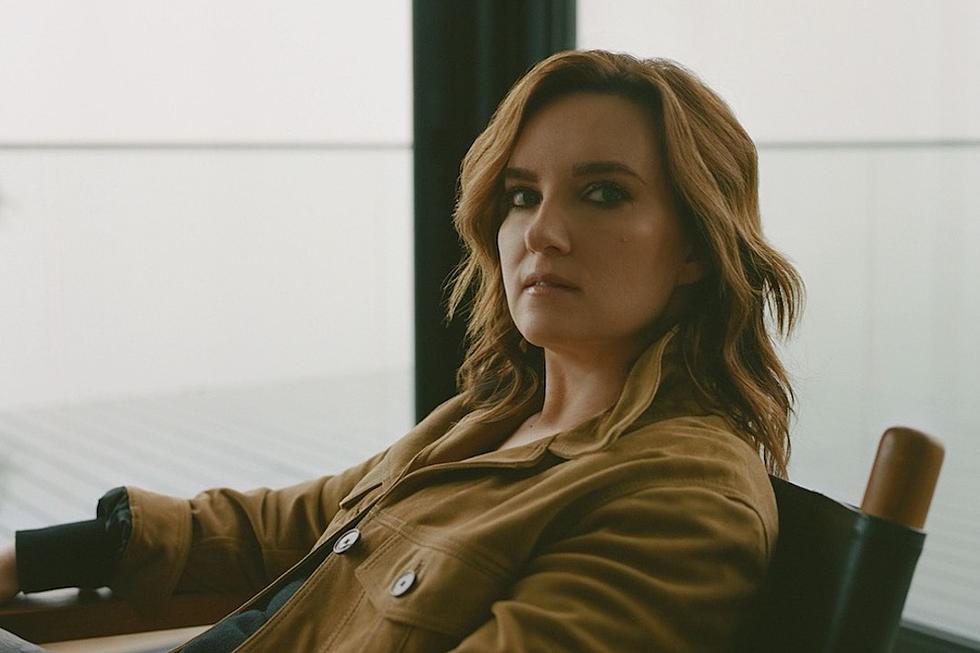 Brandy Clark Shares 'Buried' From New Album Produced by Brandi Carlile [LISTEN]
Victoria Stevens
Brandy Clark will share her fourth studio album this spring, marking a full-circle moment in her career.
Set for release on May 19 via Warner Records, the acclaimed singer-songwriter's self-titled album features 11 new tracks produced by Brandi Carlile.
"This album is a return home to me in many ways," Clark says. "Musically, it's the rawest I've been since 12 Stories and maybe even rawer."
That sharp honesty is at the center of the record cut "Buried," which finds the 47-year-old planning a checklist of adventures to embark on in the years ahead. But those best-laid plans and dreams are actually a salve for a heartbreak that seemingly has no end.
Listen below:
"Buried" is one of 11 tracks included on Brandy Clark, alongside collaborations with Derek Trucks and indie-pop duo Lucius. Carlile also joins Clark for the song "Dear Insecurity," continuing a creative partnership first highlighted on "Same Devil," a track from Clark's 2020 album You're Life is a Record.
"Brandy is one of the greatest songwriters I've ever known. And I feel like I now know exactly who Brandy Clark is through the portal of this singular brilliantly written album," Carlile explains. "When I heard the songs for this album, they took me back to the first time I heard [Lucinda Williams'] Car Wheels on a Gravel Road. I was thinking about Tom Petty, The Pretenders, Kim Richey, Sheryl Crow, Shelby Lynne and the soul of 90s Americana before it had a name."
Although Clark's work has drawn widespread critical acclaim, Carlile says her upcoming LP dives even deeper than her previous releases.
"Brandy's voice is like a friend you've had your whole life the second you hear it," she notes. "I know I'm not alone in feeling this way. This is her moment. This is the one. Sometimes an artist only gets one shot at an album like this in their life. This is the time Brandy has chosen to reveal herself to the world as an artist and a woman and I was blessed beyond measure to be the person she trusted to support and facilitate that swan dive."
Brandy Clark marks the Grammy Award winner's first solo record produced by a fellow musician, which served as a refreshing creative departure.
"Working with another recording artist on this project was such a gift that I didn't even know I needed and changed the way I want to write songs and make records moving forward," notes Clark. "My hope is that anyone who hears this album will feel the heart that I put into every note of it."
Clark's album announcement comes ahead of the Broadway debut of Shucked, a new comedic musical. She joined forces with longtime friend and songwriting collaborator Shane McAnally to compose music for the show, which opens April 4 at New York City's Nederlander Theatre.
Brandy Clark, Brandy Clark Track List:
1. "Ain't Enough Rocks" (feat. Derek Trucks)
2. "Buried"
3. "Tell Her You Don't Love Her" (feat. Lucius)
4. "Dear Insecurity" (feat. Brandi Carlile)
5. "Come Back To Me"
6. "Northwest"
7. "She Smoked In The House"
8. "Up Above The Clouds – Cecilia's Song"
9. "All Over Again"
10. "Best Ones"
11. "Take Mine"
Ashley McBryde Through the Years [PHOTOS]
Take a look back at some of the most memorable moments from
Ashley McBryde
's impressive country music career.