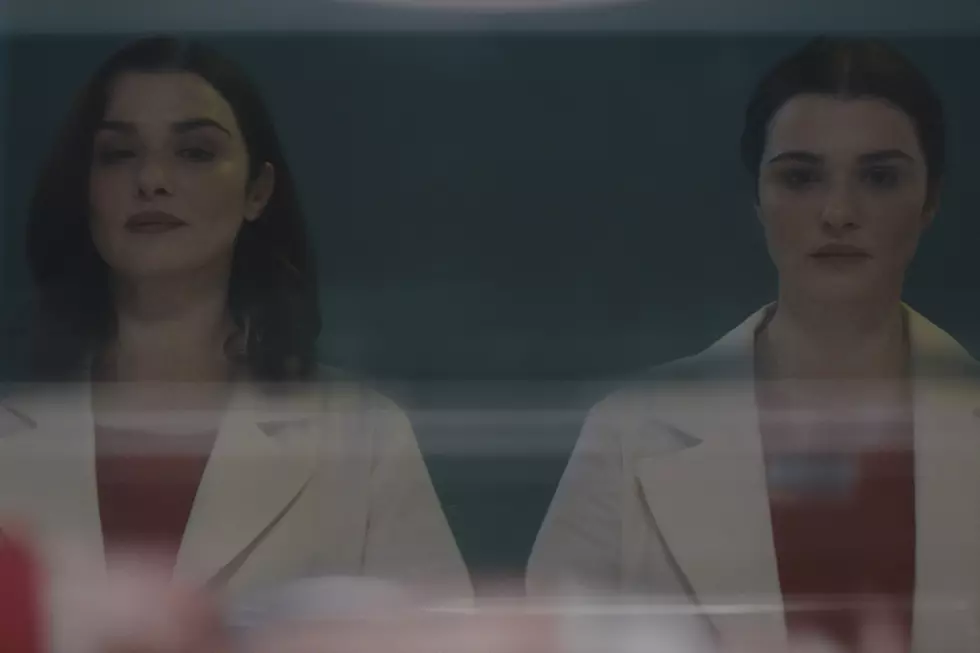 'Dead Ringers' Comes to TV in First Look Photos
Prime Video
Of all the movies to turn into television shows, I did not see Dead Ringers coming. It's just so disturbing and psychologically intense and filled with David Cronenberg-y surgical instruments. How do you turn that into a series?
I guess we are going to find out. Because Prime Video has a Dead Ringers series coming in just a couple months. The show is adapted from the Cronenberg film (itself very loosely based on a true life story) about a pair of identical twins who work as gynecologists. But the twins share more than just their professional lives...
In the film, the twins were portrayed by Jeremy Irons. In the series, which was created by Alice Birch, the twins are played by Rachel Weisz. Based on the first images of the series the show is very indebted to the Cronenberg original. The new show even maintains the characters' names: Beverly and Elliot Mantle. Plus dig those blood-red surgical gowns like the ones the Mantles wore in Cronenberg's movie.
If you want to compare visual aesthetics, here is the original trailer for Cronenberg's Dead Ringers:
Here is the series' official synopsis:
A modern take on David Cronenberg's 1988 thriller starring Jeremy Irons, Dead Ringers will feature Rachel Weisz playing the double-lead roles of Elliot and Beverly Mantle, twins who share everything: drugs, lovers, and an unapologetic desire to do whatever it takes—including pushing the boundaries of medical ethics—in an effort to challenge antiquated practices and bring women's health care to the forefront.
Prime Video's Dead Ringers premieres on April 21. The entire season of six episodes will be available on that date.
10 Famous Actors Who Almost Played Iconic Horror Villains
These movies would have looked a lot different if these famous actors had been cast as their villains.