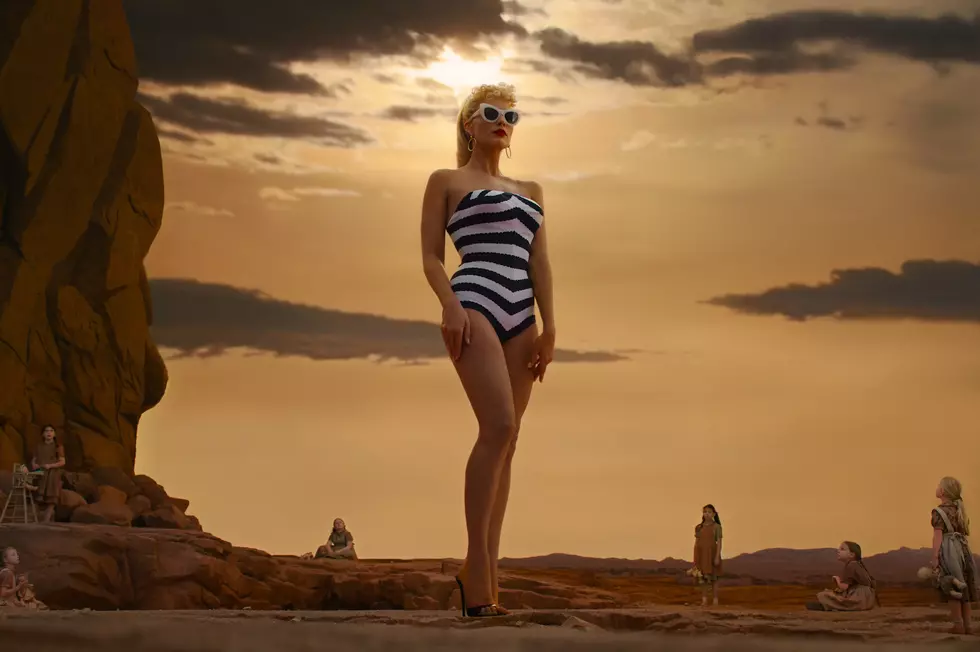 'Barbie' Is Coming to IMAX With New Footage
Warner Bros.
Right on the cusp of becoming the top-grossing film of 2023 in the U.S., the biggest movie of the year is getting even bigger.
That would be Barbie of course. The wildly popular and wildly pink film has already grossed more than $570 million in the U.S. and another $713 million worldwide. But apparently the audience's thirst for more Barbie content has not been quenched; next month, Barbie will be getting a theatrical upgrade and is headed to IMAX theaters.
As an added bonus, the Barbie IMAX print will include new footage selected by Greta Gerwig. The added material will play as post-credits scenes.
READ MORE: An Old Barbie Animated Series Is a Hit on Netflix Thanks to Barbie
For most of Barbie's run in theaters, IMAX screens around the nation have been showing Christopher Nolan's Oppenheimer, which was shot with IMAX cameras. (Nolan is a famous devotee of the IMAX format.)
Here's what Gerwig had to say about the news that Barbie is getting IMAX-ed:
We made 'Barbie' for the big screen, so it's a thrill to be able to bring it to IMAX, the biggest screen of all. As a special thanks to 'Barbie' fans, we're excited to share a little bit more of our cast and crew's incredible work by adding special new footage we hope audiences will enjoy.
Barbie premieres in IMAX on September 22. Its IMAX run will last for just one week, so if you want to see it big, you better move fast. It is still playing in regular-sized theaters everywhere.
Forgotten Movie Sequels
Although few of them are remembered well (or at all) these sequels all exist.