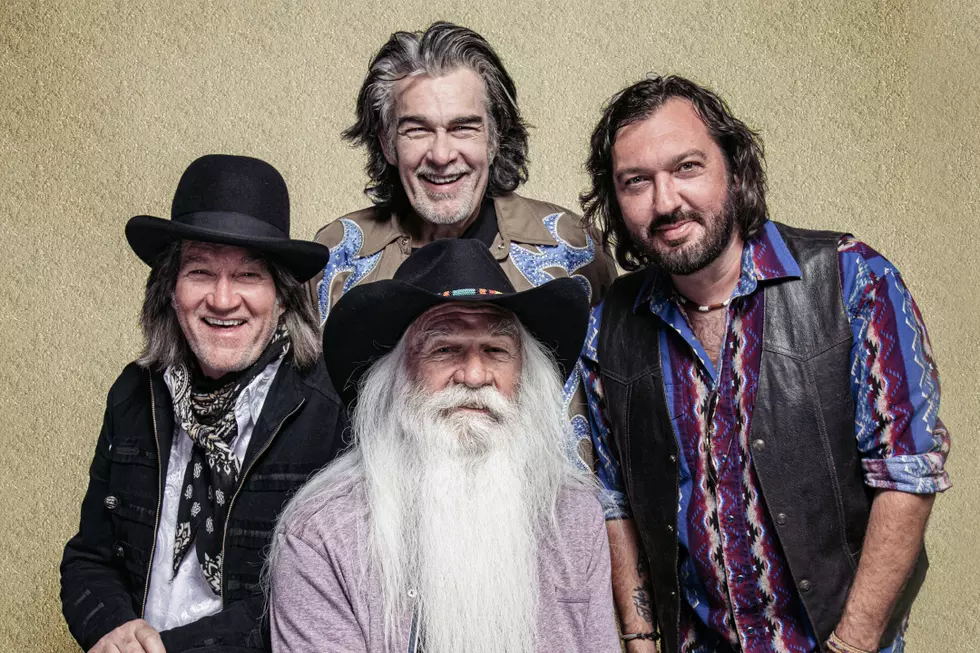 William Lee Golden and the Goldens Deliver a Soothing Eagles Classic [Exclusive Premiere]
Kris R. Orlowski
William Lee Golden says that the Eagles' 1972 classic "Peaceful Easy Feeling" has always been part of the fabric of his life.
"The Eagles music was transformative," the legendary member of the Oak Ridge Boys says during an interview with Taste of Country. "It was country. It was pop. It was rock and roll. It was that California style that made an imprint on music and on American music that was so needed at the time."
The soothing ode to the sweetness of life was also desperately needed by the members of William Lee Golden and the Goldens as they recorded their three-album set, Golden Classics, during the doldrums of the pandemic.
"Recording music like "Peaceful Easy Feeling" is where we found healing," explains Golden quietly about the song, whose music video premieres exclusively on Taste of Country. "Mentally, emotionally, physically, spiritually — recording this album with these songs felt like it was a time of healing. It helped heal us as a family."
In fact, not one, but two classics from the Eagles made it to Golden Classics.
"We did 'Take It Easy' and then 'Peaceful Easy Feeling,'" Golden says of the song, on which his son Chris Golden takes the lead. "Those were the last two songs that we recorded as a band before the end of the pandemic. It was kind of like putting the icing on the cake of the 34 songs that we did record. To me, it felt like we were saving the best for last because each song seemed to get better throughout all the recordings."
Nevertheless, Golden says he knew "Peaceful Easy Feeling" would be an easy one to master.
"We sang ('Peaceful, Easy Feeling') in our hearts, in our minds and in our cars," he chuckles of the song much-loved through the years by his family. "My kids have grown up with these songs. This was their type of country music."
PICTURES: Look Inside Don Henley's New $4.3 Million 'Green' Home in California
Eagles leader Don Henley recently purchased a luxurious home in California for his son, and the 4-bedroom, 4.5-bathroom, 3,554-square-foot home is compatible with his environmental activism.
See Inside Don Henley's Beautiful Spanish Bungalow