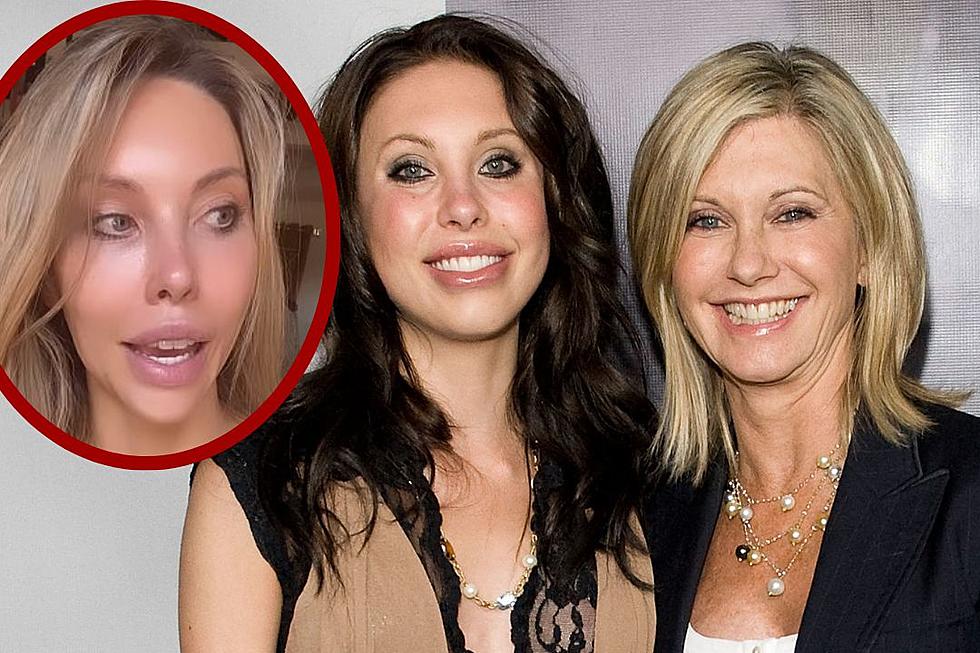 Olivia Newton-John's Daughter Has 'Not Been OK' Since Mom's Death
Instagram / Charley Gallay, Getty Images
Chloe Lattanzi says she has "not been OK" since losing her mother Olivia Newton-John just over a year ago. The musician took to social media to share where she is in her grieving process and talk about her next steps following her mother's death.
"Since my mom's passing and the year and a half with her going through cancer, I have not been okay," Lattanzi reveals. "I've had extreme memory loss. I've had difficulty getting out of bed. I've stuck to my commitments, but I've been neglecting myself."
"One of my mom's biggest messages was take care of you," she continues. "If you don't take care of you, you cannot give your full capacity of love, wisdom, kindness and power to everyone else."
Lattanzi tells followers she will be taking some time off after taking part in Olivia's Walk for Wellness in honor of her mother. The event, scheduled for Oct. 8, raises money for wellness programs and offers support to those who are battling cancer.
"So after the walk, I'm going to disappear for about three weeks — just to honor my mind, body and spirit — because I'm developing a little bit of health issues in my mind and my body," she admits.
"In the spirit of my mother and the spirit of the wellness walk, I'm going to take a month to do that so I can be of complete service to everyone else," Lattanzi adds. "If you needed this reminder, I hope it was helpful."
Recently, Lattanzi shared that her late mother has found little ways to visit her supernaturally. She told People that her mothers has popped up in photos in the form of a little blue orb. Lattanzi knows it's her mom because they'd talked about those orbs years ago and how Newton-John would come to her in that way.
"Mom and I had talked years back. We'd watch these paranormal shows, and I'd say, 'You gotta show up for me.' And she was like, 'I'll show up as one of those orb things,'" she explained at the time.
Newton-John died in August of 2022 after a battle with breast cancer. She was 73 years old.
Remembering Olivia Newton-John's 10 Best Country Hits
Take a look back at these 10 impactful Olivia Newton-John songs that established her as an important new voice in country music.