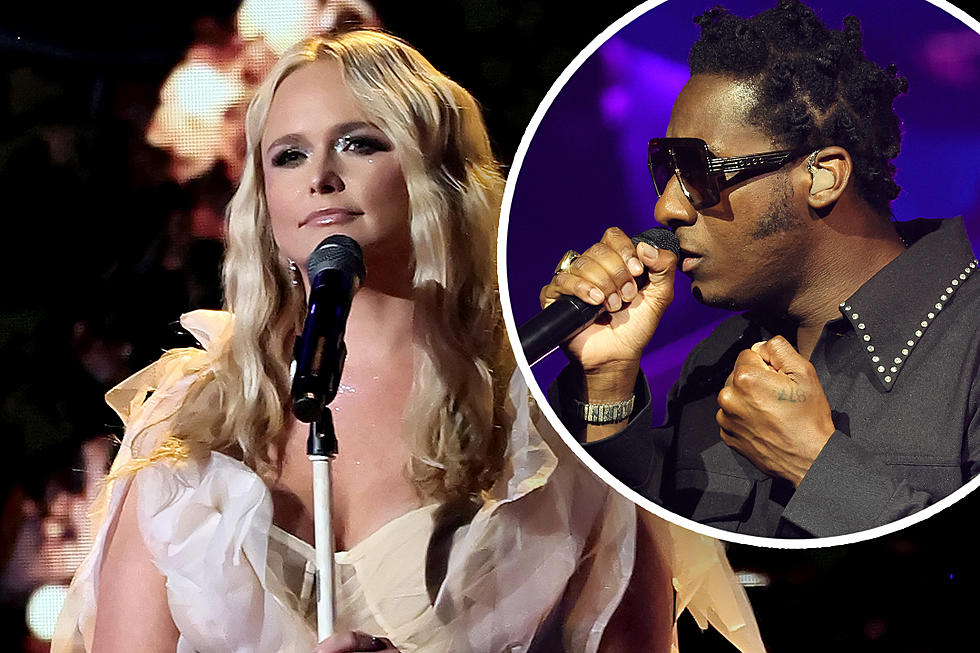 Miranda Lambert Reveals Her Leon Bridges Collaboration
Getty Images
Miranda Lambert just announced her first release as an independent artist. A collaboration with Leon Bridges called "If You Were Mine" is coming next week.
The love song will be available on June 6. It's the first of what the country singer teased as several collaborations she's working on.
A press release paints the song as coming from the perspective of.two people loving each other from a distance. They dream of the ways they'd love on the objects of their affection, if given the chance.
Bridges is a 33-year-old soul singer from Atlanta. His albums have been earning critical acclaim since 2015, and he's crossed genres. In 2018, Luke Combs teamed up with him for an episode of CMT Crossroads — a duet of "Beyond" is particularly impressive.
Ashley Monroe and Jesse Frasure helped Lambert write this new song. "If You Were Mine" is not committed to an upcoming album, and Lambert has not closed the door on signing with another record label. Her Vanner Records imprint carries this new song.
Lambert is playing a limited number of live shows in 2023 outside of her Velvet Rodeo residency in Las Vegas. Bridges also has just a handful of dates listed for 2023 at his website.
Top Miranda Lambert Songs - Her Greatest Hits + Best Deep Cuts
Miranda Lambert's Top songs include No. 1 hits, misfires at country radio and deep cuts that fans hope the record setting Female Vocalist of the Year will play live. Since 2005, Lambert has given fans consistently honest country music that hits the soul. We've been there through her ups and downs, as she fell in and out of love. The anger, the pain, the love and the crazy — it's all here on this list of Miranda Lambert's 20 best songs.