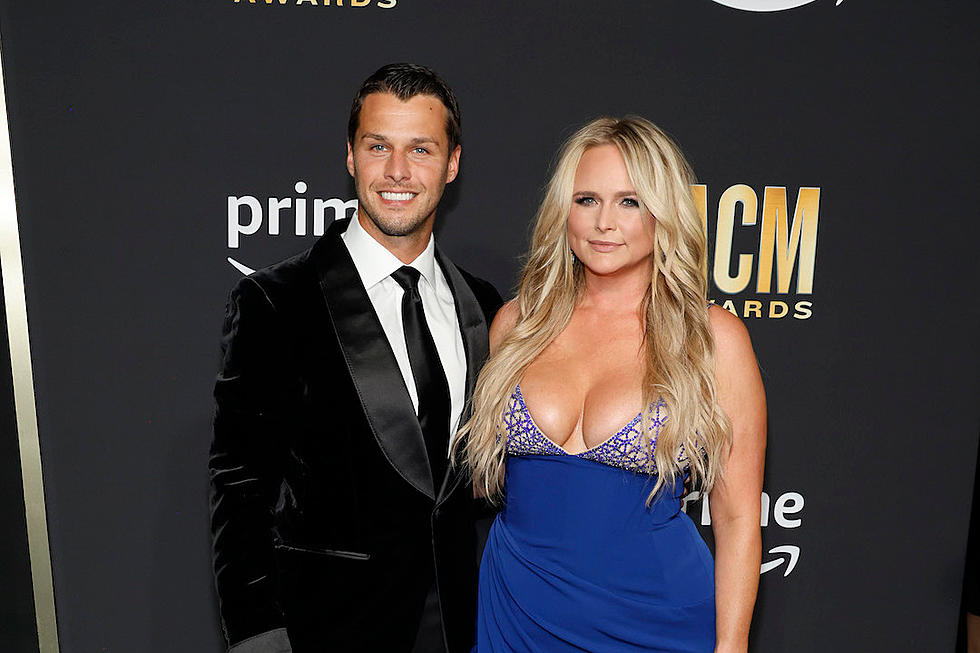 Miranda Lambert Explains What Shocked Her New Yorker Husband About Her Hometown
Jason Kempin, Getty Images
Miranda Lambert and her husband Brendan McLoughlin had very different childhood experiences growing up: She's from small-town Texas, while he's a native New Yorker.
So of course, there's bound to be a little bit of culture shock in their marriage, and the country star says that her husband's observations taught her something she'd never realized before about her hometown of Lindale, Texas.
"I took him home. He's a New Yorker, and he was like, 'Why are there so many churches everywhere?!" Lambert says on a new episode of Southern Living's Biscuits & Jam podcast.
To be exact, there are 212 of them in Smith County — which includes the city of Tyler, Texas, as well as Lindale and a number of other small towns. But before McLoughlin said it, it had never occurred to Lambert that she was surrounded by more churches than usual while she was growing up.
"You know, the South. That's just how it is. There's a Baptist church on every corner," the singer details.
Church-going was a big part of her life as a kid: Lambert remembers going to a Pentecostal church early on, then switching to a Baptism congregation after moving to Lindale.
"I think I really learned how to sing, you know? Growing up with the Pentecostal — that's all about the music, and the hairpins flying, raising hands in the air," she describes. "I think that's where I started to pick up harmonies and understand what that meant."
Her faith also served her well as she began to mount a career in the music business.
"I sang in the youth group, I sang in the choir. My dad played guitar in the church band. It was a big part of what I build my foundation on," Lambert recalls. "And I think that having that small-town childhood with the living off the land, and survival skills that my dad had instilled, and then our faith as a family — I feel like that really carried me through those first crazy years of getting into the music business.
"It's not easy and you can be pulled in a thousand directions," she goes on to say. "I feel like if I hadn't had that foundation, I could've strayed off in a million other directions and maybe not stayed true to my core."
The abundance of churches isn't the only thing that surprised Lambert's husband when he first visited the South, though: Earlier this spring, she revealed that McLoughlin was also a little taken aback by the cooking styles he saw in his wife's family.
"He came to my mom's. He's like, 'Why does everyone fry everything?'" the singer joked during an April appearance on the Tamron Hall Show, adding, "Because it's good!"
Pictures: Miranda Lambert + Brendan McLoughlin Walk the 2023 Grammys Red Carpet
Also included: two photos of Lambert and Mcloughlin from Saturday night's (Feb. 4) pre-Grammy gala.
PICTURES: See Inside Miranda Lambert's Luxurious Nashville Mansion
Miranda Lambert's former mansion in an exclusive part of Nashville is currently up for sale, and pictures reveal a stunning luxury home with gorgeous views.
The 5-bedroom, 5.5-bathroom, 6,261-square-foot house in the Forest Hills section of Music City is currently on the market for $3.98 million.