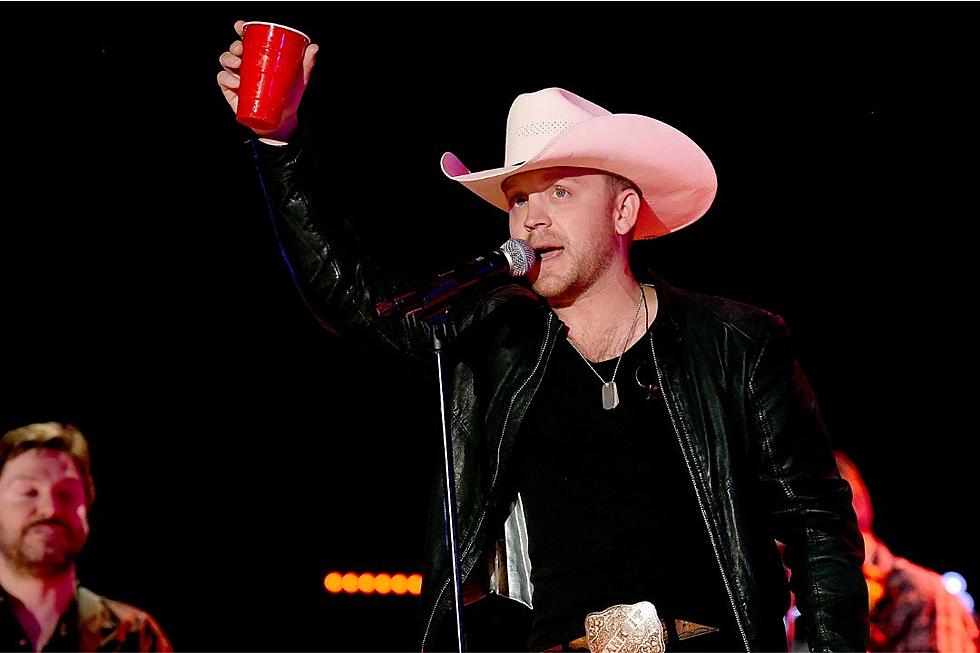 Justin Moore Sets the Stage for New Album, 'Stray Dog'
Rick Diamond, Getty Images
Justin Moore revealed details on Friday (Feb. 24) of his upcoming studio album, Stray Dog. The project — his first since 2021's Straight Outta the Country — is set for release on May 5.
According to Moore, the album characterizes his penchant for being an "outsider."
"A long time ago, I decided I wasn't going to play games or pursue things that didn't make me happy; perhaps that's made me a bit of an outsider in this industry, but it's also what allows me to go to bed each night feeling good about what I'm doing," Moore says.
The project features eight tracks including his No. 1 song from 2021, "With a Woman You Love," and his current radio single, "You, Me & Whiskey," featuring Priscilla Block. The album also features a duet with Riley Green called "Everybody Get Along."
Moore co-wrote each of the album's tracks with the exception of "You, Me & Whiskey." His co-writers include David Lee Murphy, Paul DiGiovanni, Jeremy Stover and others.
He released a taste of the album with the track "Stray Dogs," along with an accompanying music video, on Friday. Moore calls the song "personal" and "autobiographical."
"I've never just gone along with the crowd," he says of the song. "I've always tried to follow my heart and let the chips fall where they may, and I'm really proud of that."
The album is available for pre-order/pre-save here.
Justin Moore, Stray Dog Tracklist: 
1. "Everybody Get Along" feat. Riley Green (Justin Moore, David Lee Murphy, Jeremy Stover)
2. "That Wasn't Jack" (Justin Moore, David Lee Murphy, Chris Stevens, Jeremy Stover)
3. "With A Woman You Love" (Justin Moore, Paul DiGiovanni, Chase McGill, Jeremy Stover)
4. "Better Slow" (Justin Moore, Paul DiGiovanni, Randy Montana, Jeremy Stover)
5. "Stray Dogs' (Justin Moore, Paul DiGiovanni, Randy Montana, Jeremy Stover)
6. "Country on It" (Justin Moore, Casey Beathard, Paul DiGiovanni, Jeremy Stover)
7. "You, Me, And Whiskey" feat. Priscilla Block (Jessi Alexander, Brock Berryhill, Cole Taylor)
8. "Get Rich or Drunk Trying" (Justin Moore, Casey Beathard, Paul DiGiovanni, Jeremy Stover)
These Country Artists Are Keeping Traditional Country Alive: