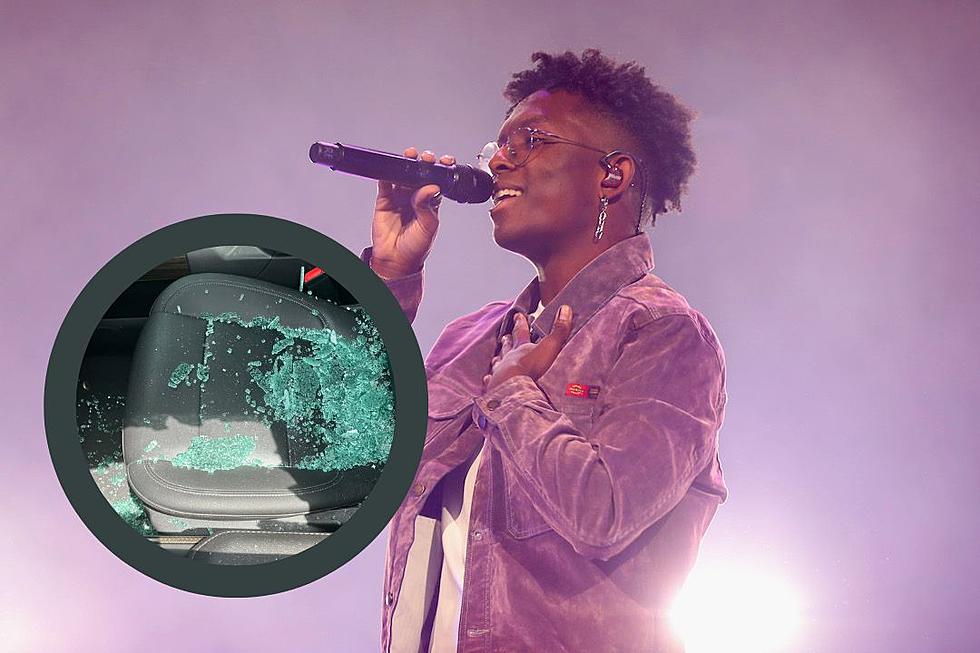 Breland Has a Song for the Vandal Who Broke Into His Truck [Picture]
Catherine Powell, Getty Images/Twitter
For better or worse, life sometimes imitates art. Three years after Breland skyrocketed to country fame with the release of "My Truck" — a warning to anyone who might be contemplating laying their hands on his ride — an act of vandalism proved that not everyone has taken his song's message to heart.
"Someone broke into my truck, smashing the front and side windows," the singer writes on social media, snapping a photo of the damage.
"I've got half a billion streams outlining why this was a bad idea."
From the photo, it's easy to see why Breland's so upset: The driver's seat and floorboards of his vehicle are covered in shards of glass. The singer didn't say whether anything had been stolen out of his truck, but he did add an angry emoji to drive home his frustration.
At least Breland was able to keep his sense of humor about the situation, name-checking his Top 30 country hit that details just how big of a deal it is when someone messes with his truck.
"You can drink my liquor, you can call my lady / You can take my money, you can smoke my blunt / Scuff these Jordans, you can say you hate me / You can call me crazy but / Don't touch my truck," Breland sings in the chorus of "My Truck."
After Breland released the original "My Truck" in 2020, Sam Hunt joined him on a remix of the song. Since then, the country up-start has gone on to be one of the genre's most in-demand collaborators. He teamed with Dierks Bentley and Hardy on the Bentley-led No. 1 hit, "Beers on Me," and he's also put out songs with Keith Urban, Lady A and more.
Most recently, Breland joined Shania Twain for a version of "Inhale/Exhale AIR" on the deluxe edition of her Queen of Me album, in what he calls a "dream collab."
50 Great Modern Traditional Country Songs (and Artists!):