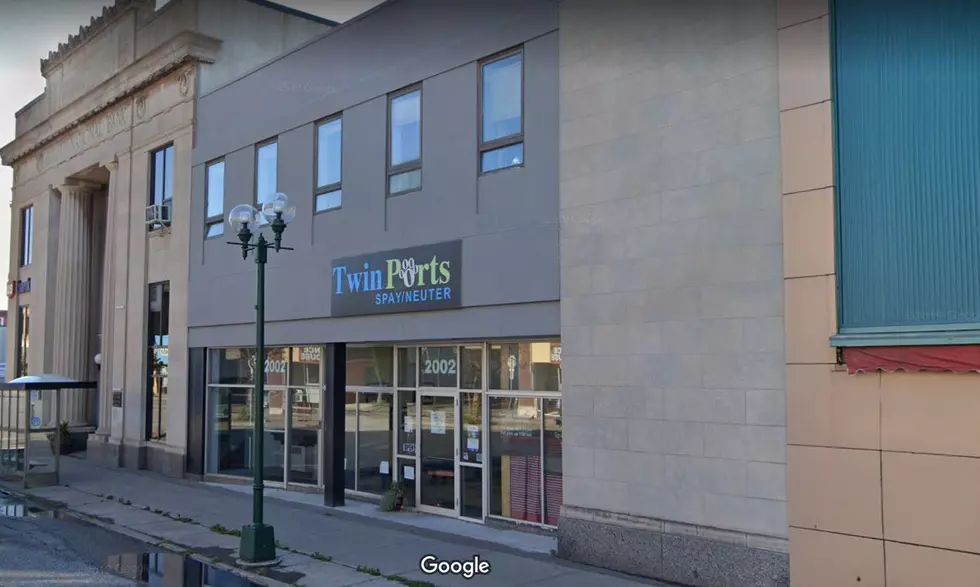 Twin Ports Spay/Neuter To Re-Open In A New Duluth Location
Google Maps, Street view
After closing their doors a few months ago, Twin Ports Spay/Neuter will re-open in a new Duluth location.
Twin Ports Spay/Neuter was the first spay/neuter clinic in the state of Minnesota to offer services to privately owned animals. They provided that service to Northland pet owners for 13 years.
Unfortunately this past January, they had to close their doors at 2002 West Superior Street suite # 8 in the Lincoln Park area. This was due to the building where their business was located in, was sold in the summer of 2021. According to the GoFundMe page, they had set up, the new building manager notified them that they have decided to lease their space to another business. 
The vacancy date of their old location was January 1st, 2023. Twin Ports Spay/Neuter then attempted to complete all of its scheduled appointments before the vacancy date. The business raised about $7,000 out of the $350,000 goal from their GoFundMe.
I got my first dog as an adult about 7 years ago. I took Jazz to get her spay procedure done at Twin Ports Spay/Neuter. They were so nice, and welcoming and the service was provided without any issues.
Their mission is to:
 Provide affordable access to spay/neuter services for cats and dogs in order to prevent unwanted litters, animal suffering, and overpopulation.
The good news, is the business found a new home! According to their website, the new location will be at 6128 Grand Avenue in West Duluth. The opening date for the new space will be May 1st, 2023. Hours will be Monday - Thursday 8 am - 3:30 pm.
It looks like they will be next to Duke Towing in a building that used to be a training center. They even shared the exciting news on their Facebook page:
For things you might not know, check out pets banned in each state below:
LOOK: Here are the pets banned in each state
Because the regulation of exotic animals is left to states, some organizations, including The Humane Society of the United States, advocate for federal, standardized legislation that would ban owning large cats, bears, primates, and large poisonous snakes as pets.
Read on to see which pets are banned in your home state, as well as across the nation.
RANKED: Here Are the 63 Smartest Dog Breeds
Does your loyal pup's breed make the list? Read on to see if you'll be bragging to the neighbors about your dog's intellectual prowess the next time you take your fur baby out for a walk. Don't worry: Even if your dog's breed doesn't land on the list, that doesn't mean he's not a good boy--some traits simply can't be measured.