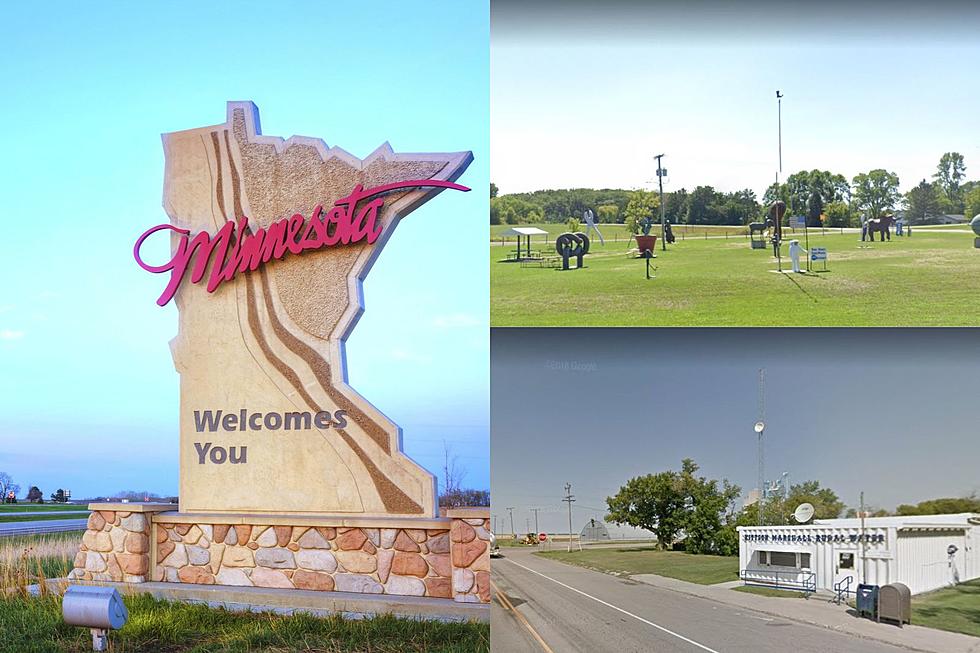 The Least-Populated Towns That Still Exist In Minnesota
AndreyKrav, Google Maps Street View, Canva
If you were to look around all of Minnesota's 86,000 square miles, do you think you could spot all the small towns that dot the Land of 10,000 Lakes?
About 5.7 million people live among 853 cities, and 87 counties in Minnesota. The most populated town in the North Star State may not come as a surprise.  I'm assuming most people would guess it is Minneapolis with a population of 425,091. Of course, a close second is St. Paul with a population of 309, 751. Coincidentally, both of those cities were also ranked among the dirtiest cities in the United States.
However, how much do we know about the smallest towns that still exist in our state? According to Minnesota Demographics, there are over 100 cities that have less than 100 people. If you blink, you might miss these towns.
Let's dive in and take a look at the least-populated towns in our state:
The Least-Populated Towns In Minnesota
12: Whalan
This small town has a population of 67 and was named after John Whaalahan. The hosts an annual Stand Still Parade in the one-block downtown stretch of the town. It is also one of several towns intersected by the Root River segment of the Blufflands State Trail.
11: Vining
With a population of 62, it also happens to be the hometown of NASA astronaut Karen Nyberg. Karen was the 50th woman to go to space and spent a total of 180 days there in 2008. This town also has a pretty cool Nyberg Park that features a collection of scrap metal sculptures created by sculptor Ken Nyberg.
10: Gully
With a population of 59, you can find this town near Grand Forks. The town has a post office that has been operating since 1896.
9:  Manhattan Beach
This small town can be found in the Brainerd area with a population of 57. The town has about 1.79 square miles of total area located along County Road 1.
8: Dovray
The town can be found in Murray County with a population of 57. It also has a total area of 0.25 square miles.
7: Hazel Run
Located in Yellow Medicine County, this town has a population of 55.
6: McGrath
This small town was named after a logger and landowner who had been working the area named James E. McGrath. The Snake River and Bear Creek both flow nearby the town with a population of 41.
5: Louisburg
This very small town can be found in Lac qui Parle County, with a population of 31.
4: Johnson
With a population of only 24, you can find this town in Big Stone County.
3: Donaldson
Named after a local farmer, you can find this town in Kittson County with a population of 20.
2: Funkley
With a population of only 12, you can find this town in Beltrami County. The town also has one business inside city limits, The Funkley Bar, which is owned by the town's mayor. It previously held the title of least-populated town, not anymore.
1: Kinbrae
The smallest town in Minnesota is Kinbrae with a population of 10. The small town has a long railroad history.
Minnesota's 15 Highest Property Tax Cities
Take A Look At Luxurious Living In Minnesota's Newest City