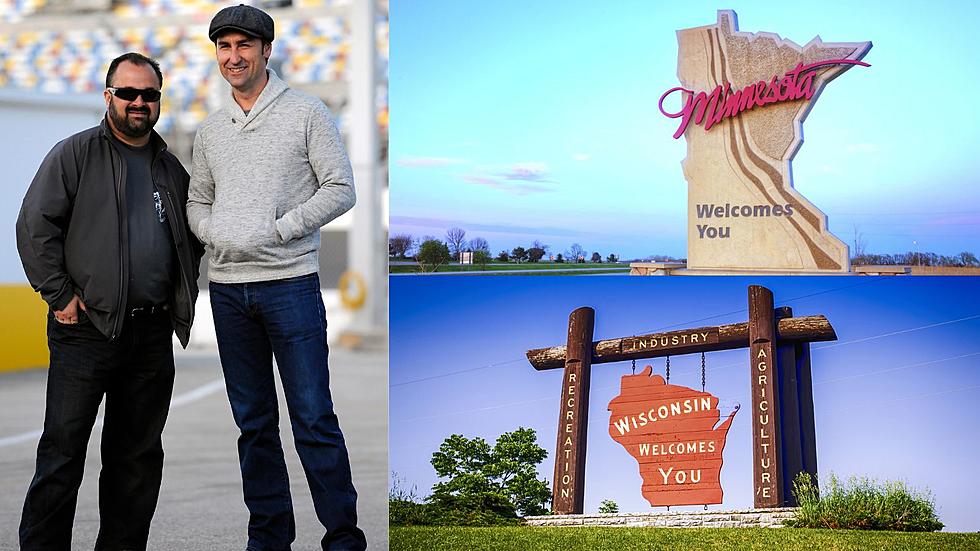 History Channel's American Pickers Are Set To Return To Minnesota + Wisconsin This Summer
Jared C. Tilton/Getty Images, AndreyKrav, csfotoimages, Canva
Do you have a large collection of hidden treasures that you'd like to show on the History Channel's 'American Pickers'? Now is your chance as the crew is returning to Minnesota this summer.
This isn't the first time Frank Fritz, Mike Wolfe, and the crew were in the area. They came to both Minnesota and Wisconsin in 2021 and back in 2019.
According to Northern News Now, The American Pickers crew will be hitting the road this summer on the search of unique and interesting finds. If you've seen the show, you know that they don't stop by anywhere that is open to the public like flea markets, stores, museums, or anything like that.
They are looking to stop by collections tucked away in your attic, maybe abandoned in your old barns, hidden gems stored in the basement, or maybe something amazing in your junk piles. If you have something worthwhile, Frank and Mike will definitely find it.
The crew shared a post on their Facebook page, announcing that will be swinging through both Minnesota and Wisconsin this summer.
In the post, they made the call that they are looking for historical, significant, rare, and cool items with some great stories attached to them. They even asked if you know of anyone with a large private collection, to let the crew know about it.
Two ways you can reach out:
You can call or text them at 646-493-2184
Or you can send them an email to americanpickers@cineflix.com
Again they are looking for private collections and not stores. I for one am pumped for the crew coming back through Minnesota and Wisconsin. Speaking of our area being highlighted on TV, check out some of the Minnesota restaurants featured on the Food Network's 'Diners, Drive-Ins, and Dives' that have closed, here.
Minnesota's Oldest Cities & Towns
The state of Minnesota became the 32nd state of the Union on
May 11, 1858
, with some cities and towns already
founded
. Here are some of the oldest cities and towns in the state.