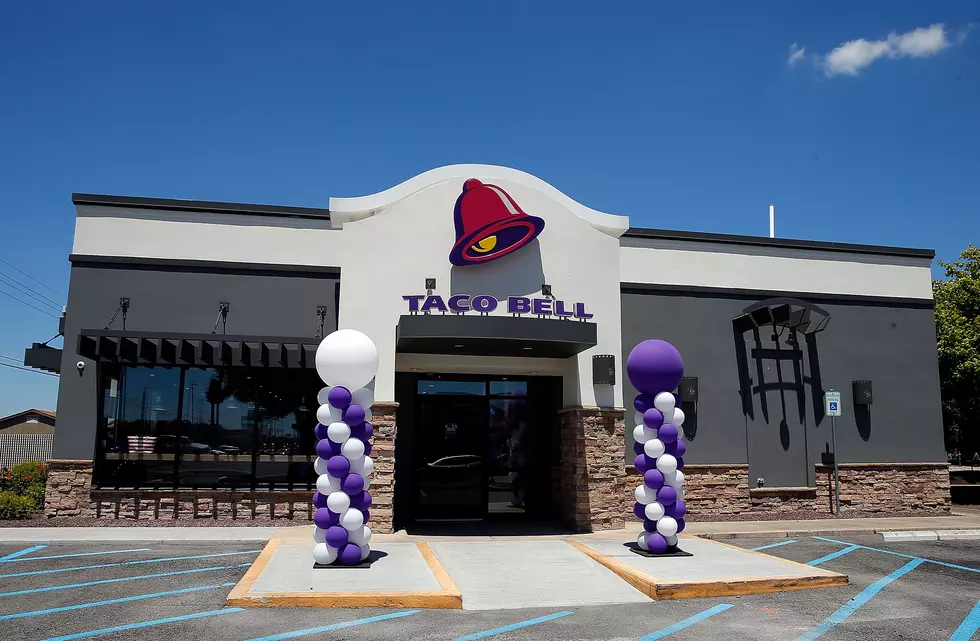 Heads Up Duluth: Taco Bell To Pull Popular Menu Item
Photo by Michael Hickey/Getty Images for Taco Bell
Fans of Taco Bell tend to be very loyal and a few of you might be really bummed to hear about a certain food item that they are going to pull off the menu. Now before I say what it is, remember how Taco Bell tends to pull items and bring them back at a later date. I am not saying this might happen with this particular item, but you never know.
After a strong nine years on the menu, Taco Bell is pulling the Quesarito. In case you are not familiar with what it is: they use a quesadilla as a  wrapper—which is filled with melted shredded cheese and nacho cheese, seasoned rice, chipotle sauce, seasoned beef, and sour cream. Oh My god, this sounds amazing why have I never ordered one of these before?
Well like many people I did know it is only available to order on the Taco Bell App. It will be off the menu completely by April 19, 2023. Back in 2020 amid the pandemic Taco Bell did a lot of revamping of their menu. So what two items are coming in its place? According to thetakeout.com, it is the Bacon Club Chalupa and the Double Steak Grilled Cheese Burrito. Both will be available nationwide.
Here is what is in the Bacon Club Chalupa:" this is sort of like a club sandwich, with chicken, bacon, lettuce, tomatoes, shredded cheese, and avocado ranch sauce served up in a fried Chalupa shell." Mmm that sounds delicious.
And for those of you with a little heartier appetite check out DoubleSteak Grilled Cheese Burrito: "this burrito is filled with a double helping of steak (compared to the steak quesadilla), plus seasoned rice, cheese, nacho cheese sauce, sour cream, and tortilla strips, then grilled with an exterior crust of cheese."
At least they are making some pretty tasty replacements. And for those of you wondering about the status of the Taco Bell on London Road and 21st Avenue East, I am happy to announce that they have the shell of the building up, so hopefully, things will move quickly from there because I cannot wait!
5 Fast Food Restaurants That Need to Come to The Twin Ports
Foods That Northlanders Can Eat In One Sitting