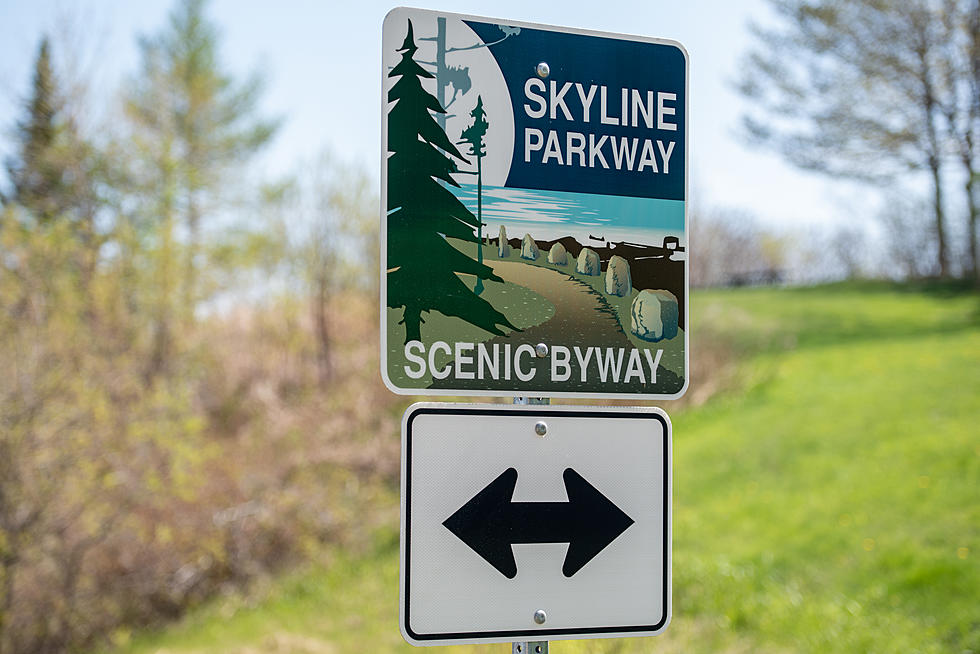 After A Delay, Seasonal Portions Of Duluth's Historic Skyline Parkway Have Reopened
Nick Cooper - TSM Duluth
Following a weather-related delay, Duluth's Skyline Parkway is seeing seasonally-closed portions of the roadway reopened for the season.
Duluth city officials shared in mid-April that they felt the need to postpone the reopening of stretches of the scenic roadway due to weather conditions. Duluth's record-breaking snowfall over the winter led to challenges for the annual springtime reopening of the sections of roadway that get closed during the winter months.
The city cited water and moisture from rapid snowmelt from that excessive snow we got over the winter as the main culprit for the postponement of the reopening of these portions of the roadway.
The road, which can trace its origins back to 1889, stretches over 25 miles through Duluth. It traces the hillside from its start at one end at Midway Road, traveling through the Spirit Mountain area, and eastward to the terminus at the other end past the Seven Bridges Road area and ending at London Road near Brighton Beach.
Conditions have improved over the last month, allowing city officials to move forward with the reopening of these portions of roadway, which annually get shut down for the winter.
The City of Duluth shared an update on Friday morning (May 12) that they've reopened portions of seasonally-closed Duluth roadway in the following areas:
Skyline Parkway from 0.4 miles east of Glenwood Street to Maxwell Road

Seven Bridges Road from Lakeview Chalet to Maxwell Road

Maxwell Road from Skyline Parkway to Oak Street

Skyline Parkway from 0.3 miles south of 100th Avenue West to the city limits
While a little later than in some years, this reopening marks yet another sign of the summer season ahead. Along with this, spring pothole repairs are underway, some street cleaning efforts have begun after a winter's worth of salt and sand was put on the roads, and many of the Canal Park parking lots will be shifting back to paid parking soon for the busy season after being free for the winter.
As we come out of winter into the warmer weather season, maybe you're feeling up for a treat! Here are some great places for a special dessert around the Twin Ports area to indulge your sweet tooth.
24 Outstanding Places To Grab Dessert In The Twin Ports Area
Whether you're looking to celebrate a special occasion or just want to treat yourself to a special treat, here are some incredible places to go out for dessert in the Duluth - Superior area.
For this list, we look at places with on-location seating to enjoy your treat. We also decided to not include exclusive ice cream and frozen yogurt places. While ice cream and fro-yo are delicious, most people know where to find great ice cream in the area.