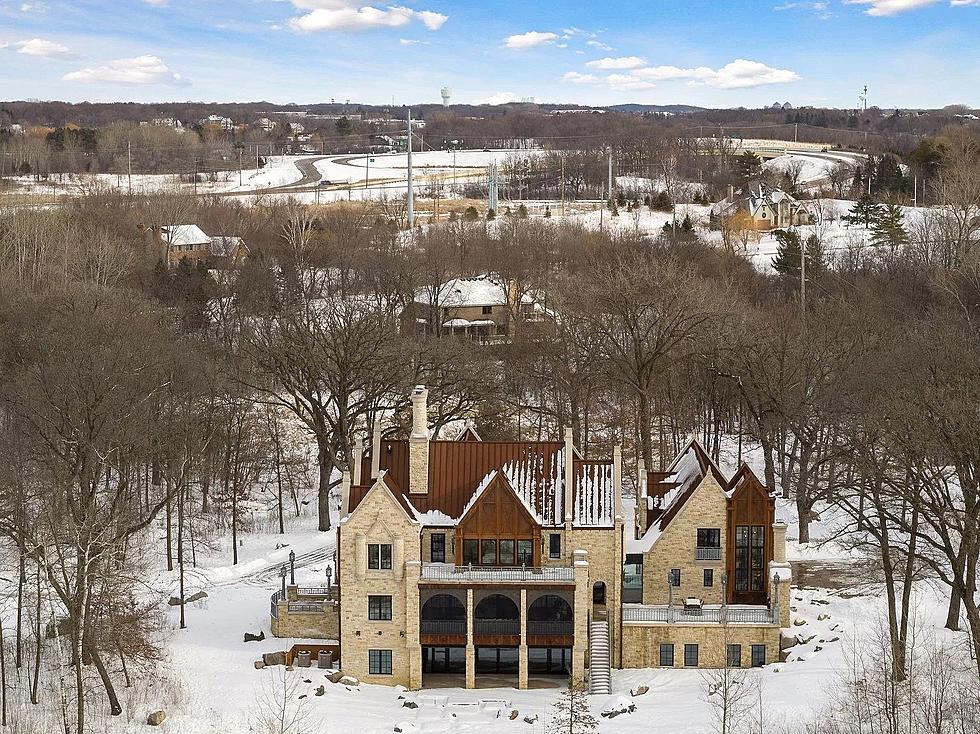 Inside Huntington Manor, Minnesota's Most Expensive Home For Sale
Zillow.com / NorthStar MLS, MLS #6138128
There are many incredible homes out there but this one really might be the most incredible home of all. As of the first week of the new year, it also happens to be the most expensive house for sale in the entire state in Minnesota.
On the market for $7.5 million dollars, it is more like a castle than a home. It was built in 2019 so it is only a few years old. It is located in Long Lake, Minnesota at 835 Hunt Road. It is dubbed Huntington Manor, thanks to its location in the countryside.
The home is as private as can be, sitting on just over three private acres. It is also adjacent to acres upon acres of protected land so private it will remain. The home has stone arches, unobstructed views from any room in the house and a kitchen you've never seen before.
The home was also a designer and builder collaboration between famous architect James McNeal and luxury home developer Luke Busker. This is incredibly evident from the first photo through the very last one. Every single detail in this home is incredible.
I came across the home on Zillow after researching what the most expensive home for sale was. I love looking at homes of any shapes or size but this one really caught my eye for obvious reasons. Ha!
The home is perfect for a big family with six bedrooms and seven bathrooms. It also has three attached garage spaces, perfect for our brutal Minnesota winters. The best part? I would say it is a tie between the master bathroom and the basement. This basement is a walk-out and absolutely stunning.
You've seen many houses in your day I am sure but this one is absolutely amazing and looks like it could be something out of a show on HGTV. Take a tour of the spot and see for yourself:
Minnesota's Most Expensive House For Sale: A Castle Called Huntington Manor
Sold! $749,900 Superior, Wisconsin Home Features an In-Ground Pool + 380' Of Water Frontage
If you're looking for a Northland home that features both an 8' deep outdoor in-ground swimming pool and plenty of water frontage that provides access to the St. Louis River channel, then look no further than this home in Superior, Wisconsin.
On the market in July, 2021, the home closed on Monday, October 4, for its original asking price of $749,900. The home also features a sauna, a dumbwaiter, a Weber indoor grill and plenty of recreation areas. It would be a blast to have all of this at your disposal!