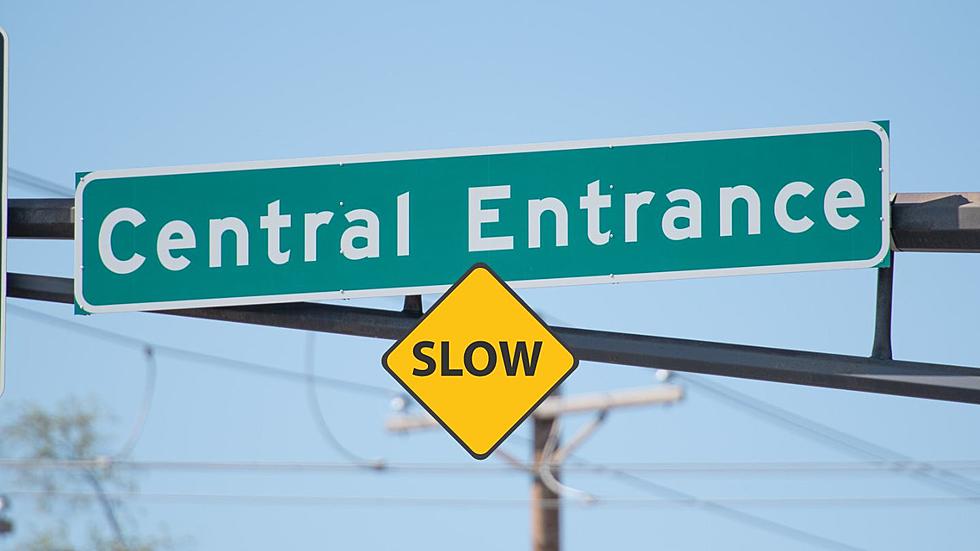 Hwy 194/Central Entrance In Duluth Has Been Reduced To Single-Lane Traffic
Nick Cooper / TSM Duluth
Highway 194/Central Entrance in Duluth can be one of the busiest roads in the Northland, especially during the morning and afternoon rush hours, so it's notable when there's something going on in that area that will impact traffic.
Recently, the Minnesota Minnesota Department of Transportation installed a right lane closure on a small section of the road, between Anderson Road and Basswood Road.
This closure was necessary for crews to repair the curb and pavement from storm damage. That closure ended at the end of last week. However, motorists looking for a return to normal traffic flow received some disappointing news as there's a new project underway that will have an even greater impact on traffic.
On October 27, the Minnesota Department of Transportation announced they would be conducting storm sewer pipe and manhole repairs starting the afternoon of Monday, October 30 on Hwy 194/Central Entrance. This new project requires them to reduce two sections of the road down to single-lane traffic.
The locations that have been reduced to single-lane traffic are in the intersection of Central Entrance and Harding Avenue and in front of the Enterprise Car Rental business on Central Entrance in Duluth.
It's worth noting that traffic is restricted to one lane in each direction. Furthermore, MnDOT adds that due to traffic levels in the work zone, there are no left turns allowed, and business access will be right turn in and right turn out only.
On a positive note, the timeline of this project is relatively short as work is expected to last until Saturday, November 4.
In the meantime, motorists traveling through the areas of impact are reminded to drive with patience and allow for extra time to reach their destination. Also, be mindful of the workers who are out doing their jobs and are exposed to traffic.
LOOK: 50 cozy towns to visit this winter
Stacker
created a list of 50 cozy American towns to visit each winter. Towns were selected based on visitor opinions, ratings from nationwide publications, and tourist attractions.
Gallery Credit: Laura Ratliff