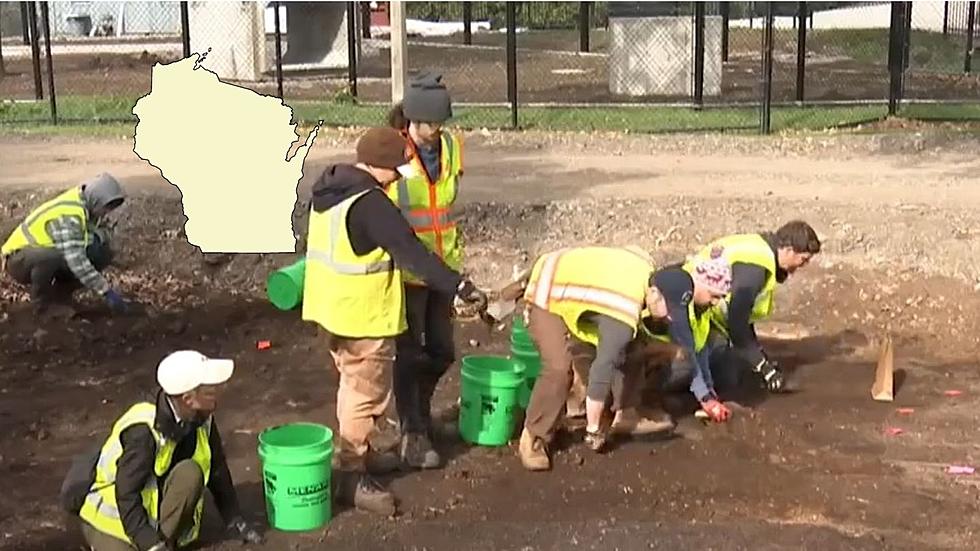 Historic Native American Village Found During Wisconsin Construction Project
WAOW-TV YouTube
You often hear of a discovery being made when a construction project begins, but the discovery made recently in Wisconsin is one of the most unique that I've heard about.
According to WAOW-TV, an ancient Native American village was discovered during a road reconstruction project in Oshkosh's Menominee Park, and now a  team the from University of Wisconsin - Milwaukee is working to determine the full scope of what has been uncovered.
City officials believe what was found at Oshkosh's famous Menominee Park is the largest discovery of artifacts ever in the area and it likely dates back to between 900 and 1600 A.D.
When it first began, leaders of the reconstruction project say they knew the area known as 'Pratt Trail' inside the park would likely have some Native American artifacts, so they had a team from the U-W Milwaukee on standby once the reconstruction started back in August. While their intuition had paid, nobody expected something of this magnitude.
"One they started pulling back the asphalt pavement and the little bit of base course that was under there, they started finding more than they originally thought they might." Explained the Director of Public Works in Oshkosh, James Rabe. "So U-W Milwaukee has a team out there identifying, cataloging, and trying to brush it off... They're finding a lot of the signs of like ceramic pottery, tools, things like that."
The city is also working with leaders of the Menominee and Ho-Chunk Nations, as well as the Wisconsin Historical Society and Wisconsin Department of Natural Resources to document and preserve the cultural deposits in place.
While all involved want to continue their discovery mission, they also want to be sure to keep the items in place and undisturbed. They are reportedly considering the possibility of building a road with a higher elevation, which would allow this discovery to be preserved.
LOOK: 25 must-visit hidden gems from across the US
From secret gardens to underground caves,
Stacker
compiled a list of 25 must-visit hidden gems from across the United States using travel guides, news articles, and company websites.
Gallery Credit: Abby Monteil
LOOK: Must-do activities at every national park
Stacker
lists the must-do activities at every national park ranked by the annual number of visitors.
Gallery Credit: Angela Underwood