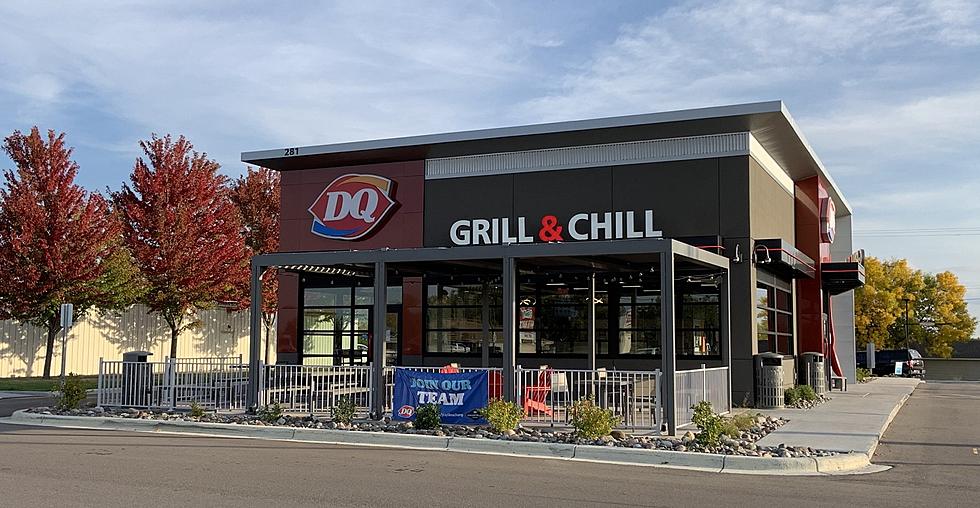 Here's How + When To Get 85-Cent Dairy Queen Blizzards In Minnesota and Wisconsin
Courtesy of Dairy Queen
It's hard for most people to let spring and summer go by without having a Dairy Queen Blizzard and now they're making it even harder to resist. Dairy Queen launched their popular treat in 1985 and now they're celebrating by whipping up delicious new Blizzard flavors for the season and a special 85-cent promotion.
Keep in mind that if you want to take advantage of the special 85-cent Blizzard offer, it's only available for a limited time, but it's a great way to try them all!
Dairy Queen recently announced they are bringing back three favorites, while also introducing two new flavors.
The flavors that are returning are:
S'Mores Blizzard
Choco Dipped Strawberry Blizzard
Cotton Candy Blizzard
The new flavors are:
Oreo Brookie Blizzard - "a chocolate-y delight that blends Oreo cookie pieces and brookie pieces (brownie and cookie) with vanilla soft serve."
Peanut Butter Puppy Chow Blizzard - the "frosty treat blends crispy peanut butter puppy chow pieces, peanut butter, and choco chunks with  vanilla soft serve."
If you want to try them for just 85 cents, you'll first want to make sure you have the Dairy Queen mobile app. Then, mark your calendar from Monday, April 10 through Sunday, April 23 as that is the window when the special price will be available.
During that time frame, ordering through the DQ mobile app will trigger the 85-cent Blizzard offer. It's a great way for their customers to get acquainted with ordering through their app while also letting everyone dig into some treats.
LOOK: Here are copycat recipes from 20 of the most popular fast food restaurants in America
KEEP READING: 3-ingredient recipes you can make right now