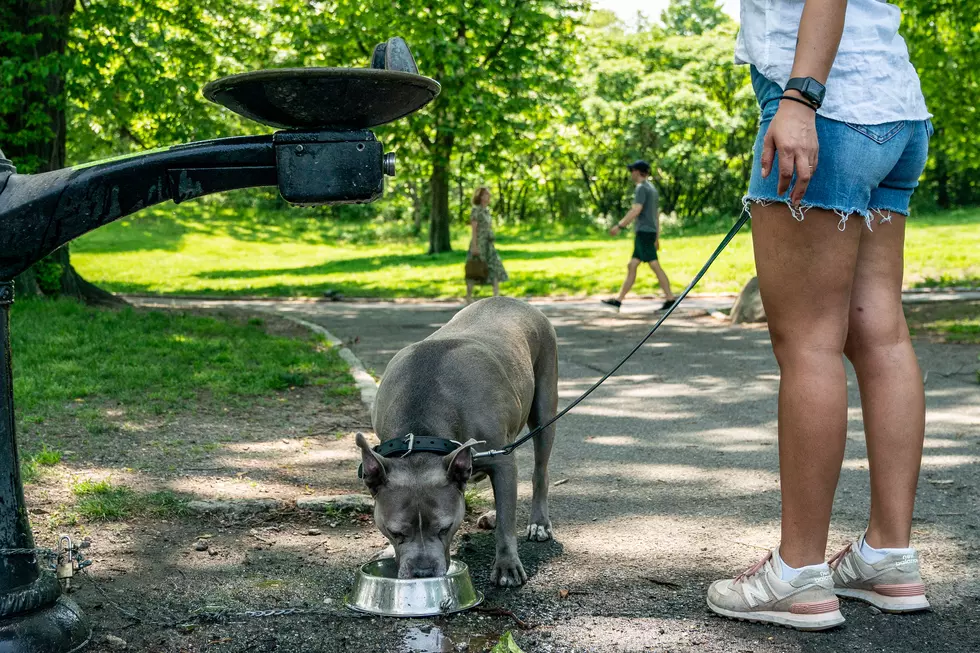 How Many Dogs Can A Person In The Duluth – Superior Area Legally Own?
Getty Images
I saw someone walking 5 dogs the other day, which seemed to be quite a handful. That led me to ask them why they owned so many and how did they manage them all?
They said they were a dog walker and didn't own any of them personally. While that solved that, it got me to wonder about just how many dogs one could own.
You often hear about how celebrities have 8 dogs, even those who have that many because they saved them all. But, what is legal in the Twin Ports area?
I decided to look up the ordinances for Duluth, Superior, Two Harbors, Hermantown, Cloquet, and Proctor, and here is what I discovered:
Superior, Wisconsin
Let's start with Superior. According to Superior-Sec. 22-61. - Dog and cat limits.
No person shall keep more than three dogs and three cats in any residential lot except in areas as may be zoned suburban or as otherwise permitted by section 22-61.1 or section 122-450
Proctor, Minnesota
In Proctor, The rules read like this on their website, but the story is a little different when I talked to the police
Proctor 501.14-H there is more than one (1) animal in a given household, the owner or possessor thereof may be required to reduce the number of animals for a period of time deemed appropriate by the City or its designee, depending upon the severity of the offense or situation.
When I talked to Proctor Police Officer Mike Bradley, he said there isn't a limit in Proctor, but if there is a situation, the number could be reduced. Most of the time, the officer tries to devise a plan. If there is too much barking, what can be done to make it, so there isn't so much noise. If there is too much fecal matter in the yard, he said they would give the owner a chance to make it right before any decisions are made.
Officer Bradley said many laws and rules were written long ago before the city became more populated. He said many people in rural areas would have a lot of pets. He also said the officers don't like to take pets when there might be a solution, instead of stressing the owner and the pet.
Hermantown, Minnesota
In Hermantown, it was pretty much the same as the rest of the area, three seems to be the magic number.
Hermantown-630.09.1. No more than three dogs of over the age of four months shall be kept, harbored or maintained within any individual dwelling unit or on any lot or other parcel of property in the city without a maximum dog exception license.
Not too much different in Cloquet people are only allowed to own 3 dogs. Some of these are starting to read the same like they all adopted the same rules.
Cloquet 8.2.03 Keeping Of Dogs and Cats Limited. It shall be unlawful for any person to keep, harbor or have custody or control at any one time, except as otherwise allowed for in this Section, more than three (3) dogs over the age of six months, more than three (3) cats over the age of six months, or a combination of more than three (3) dogs or cats over the age of six months in any residential dwelling unit or upon such person's premises, whether owned, leased or otherwise occupied or possessed by such persons
Two Harbors, Minnesota
In Two Harbors, they have the same rules. Only 3 dogs at a time. Their ordinances were "to the point" and didn't mess around. it addressed anything with few words, like this pet ordinance.
Two Harbors Subd. 9 Each person may only own 3.
Duluth, Minnesota
For Duluth, I called the city clerk's office at 318 City Hall, 411 W. 1st St., at the phone number on the website, (218) 730-5500. and found out it's different but the same. You can apply for a maximum pet license of 5 if that includes a combo of dogs, cats, rabbits, and ferrets. If it is just dogs, you may only own 3. The clerk quickly said that the ordinances had just changed and were incorrect on the city web page.
So, it appears that with the exception of Proctor, people in a large share of the Twin Ports area can legally own up to three dogs. Personally, I have owned a dog and even that had its challenges so I could never see myself owning even three.
How many dogs somebody owns ultimately doesn't matter to me as long as everyone is happy and the owner picks up after them.
RANKED: Here Are the 63 Smartest Dog Breeds
Does your loyal pup's breed make the list? Read on to see if you'll be bragging to the neighbors about your dog's intellectual prowess the next time you take your fur baby out for a walk. Don't worry: Even if your dog's breed doesn't land on the list, that doesn't mean he's not a good boy--some traits simply can't be measured.
KEEP READING: Here are 6 foods from your cookout that could harm your dog