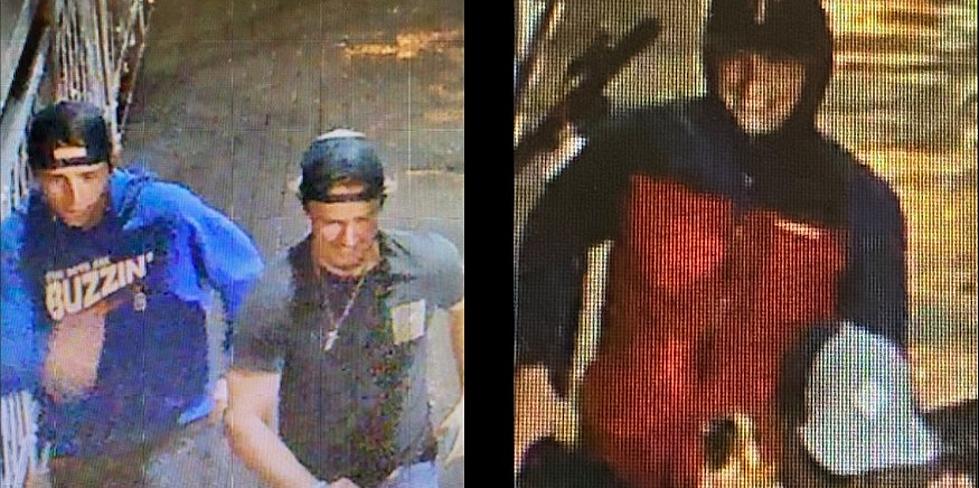 Help Duluth Police Identify 3 Males Who Threw A Scooter Off Aerial Lift Bridge
Duluth Police Department Facebook
The Duluth Police Department reached out to the public early Thursday afternoon hoping to identify and locate three men who were involved in a recent incident in Canal Park.
Apparently, these guys were messing around near the Aerial Lift Bridge on Tuesday, October 5 and it lead to a decision that wasn't very smart.
According to the post on the Duluth Police Department Facebook page:
The Duluth Police Department is seeking the public's assistance in identifying the three individuals in the below photo.
On Tuesday, October 5 around 11:10 p.m., Duluth Police Officers responded to a disturbance on Lake Avenue where the reporting party saw these three men throwing an electric scooter off the Aerial Lift Bridge into the Canal. The suspects are described as white males in their early to mid-20s.
If you have any information or know who these individuals are, you are encouraged to call our Property Crimes Unit at (218)-730-5160.
As you can see from the full photos below, it appears these guys were having way too much fun and thought it would be funny to toss the electric scooter into Lake Superior and run away. What they didn't realize was there were cameras ready to capture their wild night and they ran right into them.
Due to the clarity of these photos and some very distinct clothing, such as the "Buzzin" sweatshirt, I have a feeling these guys won't remain anonymous for a long time.
Speaking of buzzin', I'm guessing alcohol may have played a role in their decision making process. That is purely speculation on my part, but I was once that age too.
If you know these guys, the Duluth Police Department would like you to call (218)-730-5160.
LOOK: Best Beers From Every State
To find the best beer in each state and Washington D.C., Stacker
analyzed January 2020 data from BeerAdvocate
, a website that gathers user scores for beer in real-time. BeerAdvocate makes its determinations by compiling consumer ratings for all 50 states and Washington D.C. and applying a weighted rank to each. The weighted rank pulls the beer toward the list's average based on the number of ratings it has and aims to allow lesser-known beers to increase in rank. Only beers with at least 10 rankings to be considered; we took it a step further to only include beers with at least 100 user rankings in our gallery. Keep reading to find out what the best beer is in each of the 50 states and Washington D.C.
LOOK: 15 Discontinued McDonald's Menu Items