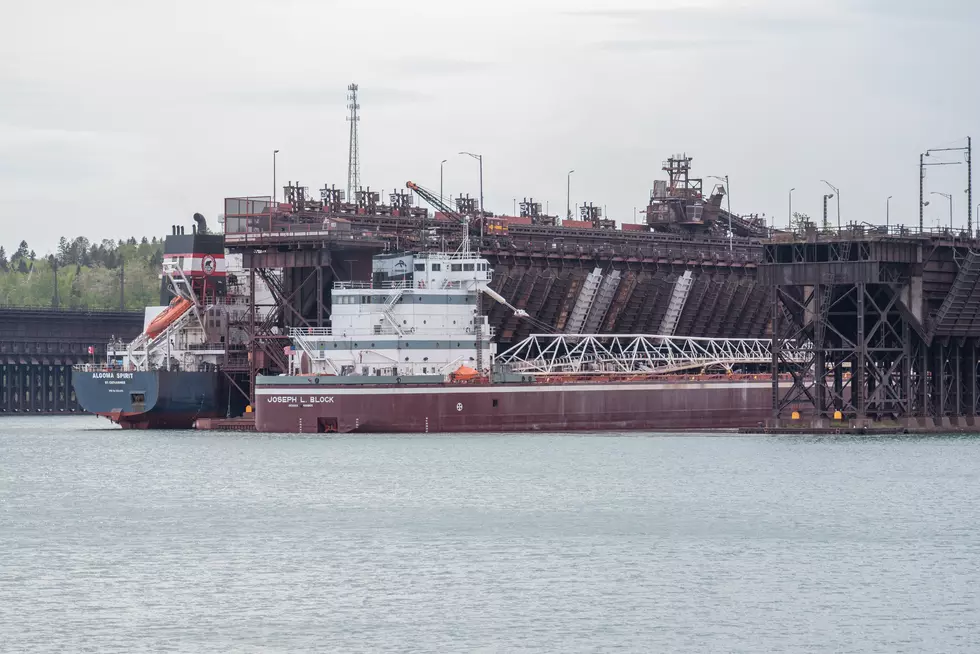 Great Lakes Freighter Pilot Has Become Very Popular On TikTok
Nick Cooper - TSM Duluth
Living in the Twin Ports we have all seen the massive ships pass in and out of the canal under the lift bridge or parked on the lake waiting to get permission to come into the bay, but did you ever wonder what it's like from the boats point of view coming into the harbor?  Well now is your chance by using the TikTok App which has become my best friend during the pandemic.
Ryan Miller has been sailing the Great Lakes as a pilot aboard freighters for the last 6 years. He said he loves sailing into Duluth because he feels like the whole town comes out to watch them come in under the lift bridge especially in the summer and likes waving at all the people and kids.
Miller recently started posting educational videos on TikTok for people that he likes to call "Boat Nerds." What started as posting videos and answering questions from friends has ballooned into  thousands of complete strangers now watching his videos. Miller said " I just checked this morning and I have more than 60,000 followers, which just blows my mind that so many people are interested."
Jayson Hron who works at the Duluth Seaway Port Authority, said he knows why Miller has over 60,000 thousand fans saying: 
It's an amazing spectacle, but it's a spectacle that people only get to see from the outside looking in. So, you take someone like Mr. Miller and this TikTok that he has created, and gives people the chance to look at it from the inside, and of course that inside perspective makes it all the more alluring and fascinating.
Enter your number to get our free mobile app
I personally am super excited that I found him on TikTok because his videos are fascinating and I have already learned a lot. That would be such a tough job and I did not realize that some of the crew are stuck on board for months at a time. So come summer next time you see one of the ships coming through make sure to wave and who knows you might end up on one of his TikTok videos.
12 Iconic Landmarks In The Twin Ports