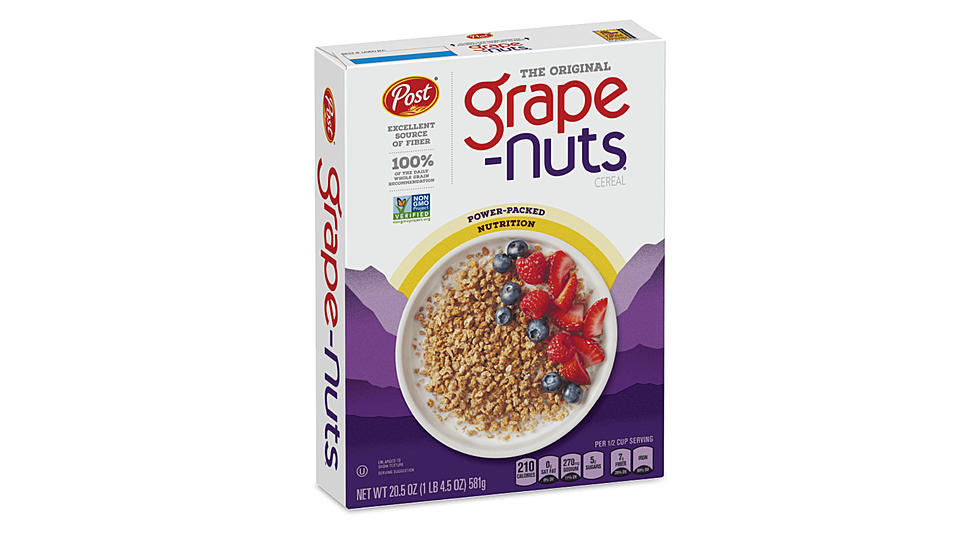 Grape-Nuts Shortage is Over – Company Sending Reimbursements
Post
Toilet paper, masks, disinfectant wipes, and other essential items were in short supply at times during 2020 and 2021, but did you know that Grape-Nuts were also hard to find?
They were so hard to find that fans of the cereal were paying over $100 for a box, yes, that's not a typo, over $100 for one small box of cereal. Well, I'm happy to report that Post, the maker of Grape-Nuts, says that the cereal is shipping at full capacity to stores nationwide once again. Late in 2020 Grape-Nuts started to become hard to find due to production issues because of the COVID-19 pandemic.
The company also says that it will reimburse people who paid more than $10 a box on secondary markets, Grape-Nuts says it will, "refund of up to $115 to help cover the difference between the amount paid and the suggested retail price of the Grape-Nuts Original cereal box purchased." Retail prices for Grape-Nuts range from $4.29 per box to $6.49 per box depending on the size.
To get the refund you'll need to submit valid retailer or e-retailer receipt of your purchase made between November 1st, 2020, and March 15th, 2021, to this website by April 15th, 2021.
"It became abundantly clear during the shortage that Grape-Nuts fans are 'Nuts for Grape-Nuts,'" said Kristin DeRock, Grape-Nuts brand manager at Post Consumer Brands. "So much so that some of our loyal super fans were willing to pay extreme prices just to ensure they wouldn't be without their favorite crunchy cereal. As a way to show our appreciation and thank these fans for their dedication, we want to repay the love by reimbursing them."
10 Delicious Snacks With Minnesota Roots