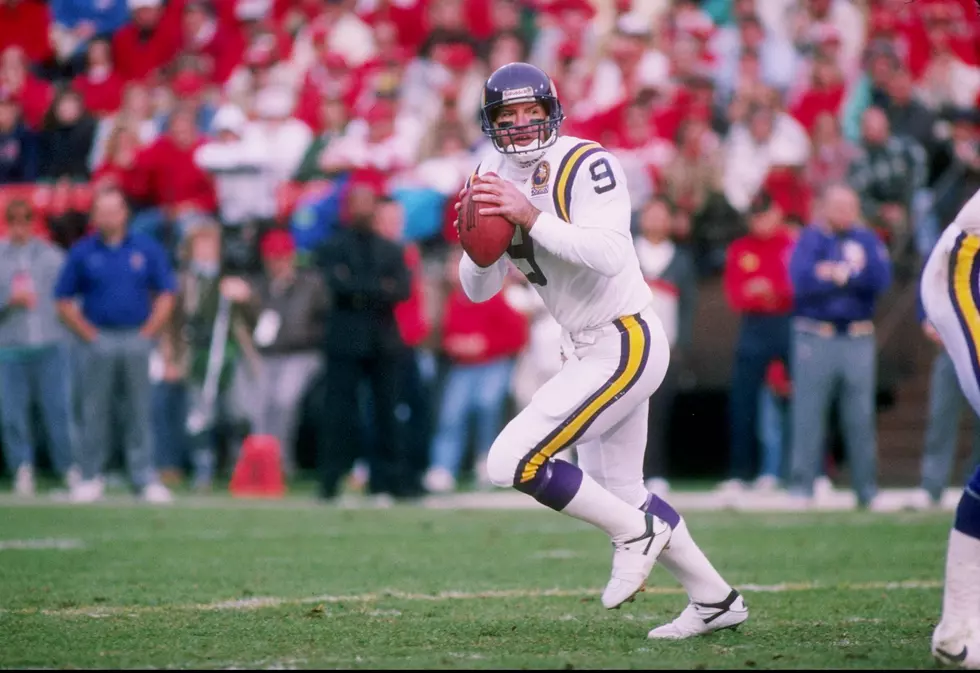 Former Minnesota Vikings Quarterback Tommy Kramer Sets Off Packers Fans With Urinal Tweet
Getty Images
Former Minnesota Vikings Quarterback Tommy Kramer who played with the team for 12 years from 1977-to 1989 knows the rivalry with the Green Bay Packers all too well and has caused quite an uproar with Packers fans with a recent tweet. According to Wikipedia Kramer was famously nicknamed "Two Minute Tommy"  for his reputation for last-minute comebacks.
Kramer posted a video on Twitter showing off a new urinal in his home with the Green Bay Packer logo. According to Vikingswire not only are Packers fans furious about the team logo being displayed in a urinal, but also Kramer has a framed picture of Packers Quarterback Aaron Rodgers laying on the ground after being knocked out by Vikings player Anthony Barr back in 2017 above the urinal.
As to be expected Packers fans are furious and took to Twitter themselves to respond.
Kramer responded with the following tweet:
Being someone who grew up in southern Wisconsin in a suburb of Milwaukee with a dad who was a die-hard Packers fan my recollection of a Packers rivalry has always been with the Chicago Bears versus the Minnesota Vikings. Not that this rivalry did not exist, but the fan base there leans more against the Bears.
Either way, my take on this is that I feel like it is in really poor taste no matter what team logo is being used and the picture of Aaron Rodgers obviously injured to be framed and placed right above the urinal makes me question Kramer's idea of sportsmanship. Granted he is not some rabid Vikings fan, but someone who actually played for the team and got his bell rung on many occasions, but still again at the end of the day it is just a game.
Five Best Minnesota Vikings Quarterbacks
6 Best Green Bay Packers Quarterbacks