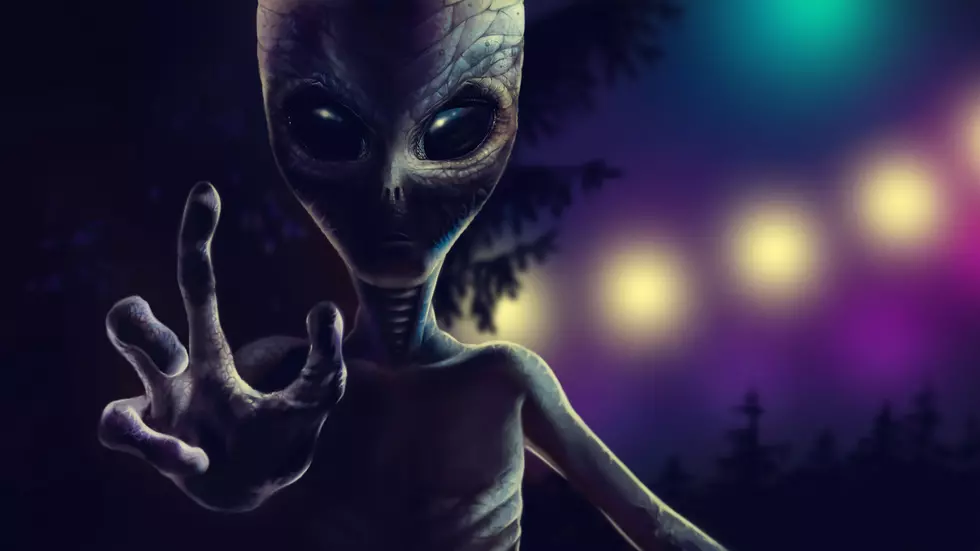 Wisconsin Town Holding UFO Celebration This Weekend
Kseniia LukianÃÂÃÂÃÂÃÂhikova
Well, this is spooky. One Wisconsin town is holding a UFO conference of sorts and it is coming up this weekend to wrap up the end of July.
This may seem random but there are many supernatural connections in Wisconsin. For example, a few decades back, Gordon was the epicenter of what was being called a UFO outbreak.
Last year, another wild video made headlines near Kenosha, Wisconsin. Why? Someone caught a group of UFO-types on camera, which seemingly vanished out of thin air. While there are many theories as to what it might be, watching the video makes it hard to deny something is spooky there.
These are just a few examples of many regarding supernatural stuff happening in Wisconsin. Now, something spooky is happening but this time it is planned. Ha! Elmwood is holding Elmwood UFO Days again this year.
Elmwood UFO Days has been happening for over four decades and this is their 43rd annual get together. The event officially kicks off this Friday, July 29th. However, there are a few pre-events you can attend to get you in the supernatural spirit.
On Thursday (July 28th), you can get the party started with community-wide garage sales, which begin at 8 a.m. and continue until 4 p.m. There will also be live music and a library book and movie sale at the local library.
The evening of Friday (July 29th) is when the party really gets started, with events all night long. The fun kicks off at 6 p.m. with food, beer and souvenir stands. Shortly after, the games begin with a flying saucer toss, followed by dunk tank fun, a mechanical bull to ride and an obstacle course. There will also be a UFO medallion hunt, a street dance and BINGO.
That is just the beginning, as the events continue the following day. Events on Saturday (July 30th) include a fun run, tie-dye shirt making, water fights, fire truck rides, a classic car show, a UFO painting class and more.
Things wrap up on Sunday (July 31st), with a pancake breakfast, train rides for kids, a grand parade and live music. You can check out a full schedule of supernatural events below, courtesy of the event's official Facebook page.
This is actually a pretty big deal of an event and while it may seem random, did you know that Elmwood is actually considered the UFO capitol of Wisconsin? The event happens every year during the last weekend of July. It sounds - and looks - like a fun time!
In other fun supernatural news, a Wisconsin local was so sure he saw Bigfoot recently that he sent his dad back to the same road to see if he could spot him as well. I guess there is just something scary cool about Wisconsin!
LOOK: The states with the most UFO sightings
For each state, we've also included details of famous UFO sightings in that state. Of note is that almost three-quarters of all UFO sighting reports in the United States
occur between 4 p.m. and midnight
, and tend to peak between 9 and 10 p.m. Food for thought next time you're out scoping for alien life. Keep reading to see which states have had the most UFO sightings.
Celebs Share Their Personal Paranormal Stories