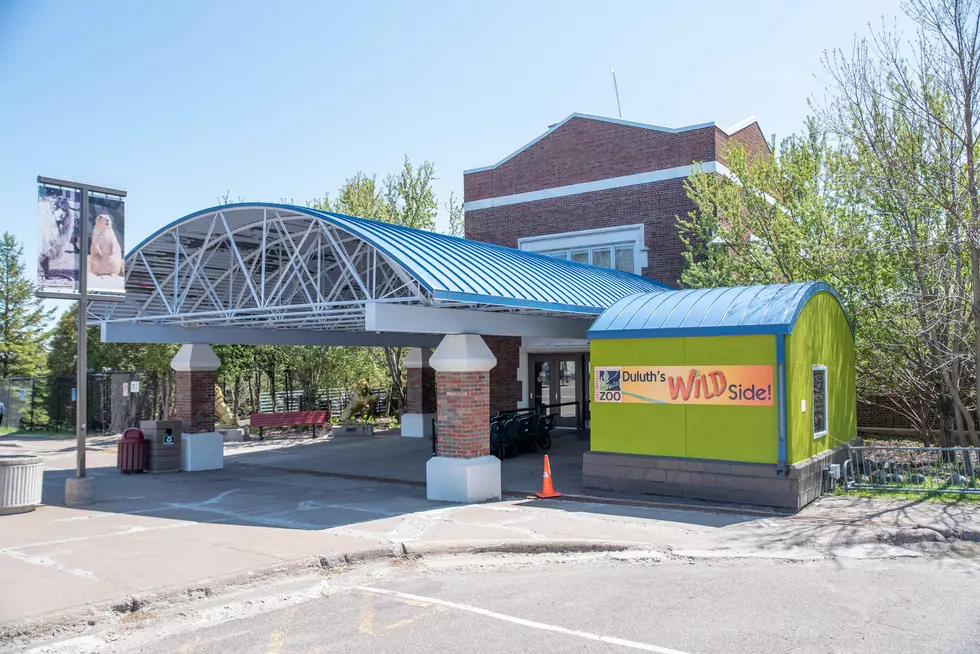 Duluth's Lake Superior Zoo Hosting Mother's Day Craft + Plant Sale
Nick Cooper - TSM Duluth
The Lake Superior Zoo in Duluth is again hosting their Mother's Day Craft and Plant Sale. It's a great way to spend some family time together in a fun environment. They'd also welcome additional Northland vendors to be a part of it.
You do not need to purchase a Lake Superior Zoo admission ticket to shop the sale, but there is an opportunity to earn a free admission ticket into the zoo.
According to organizers, the craft show, which they hope will also have plants available to purchase, will be held in the main parking lot which is just outside the main entrance of the Lake Superior Zoo.
Mother's Day is Sunday, May 8th and the sale will be held from 10:00 a.m. to 4:00 p.m. For every $50 you spend with the vendors, you'll receive one free admission to the zoo.
Vendors expected to be participating currently include:
Loosey Goosey Tye Dye
Talbot's Tasty Treats
Colorstreet
Wonder Paper Art LLC
Bee's Hobbies & Hooper's Handmade
Scentsy
The Lake Superior Zoo notes that vendors continue to be added regularly and all vendors are able to bring plants to sell in addition to traditional crafts.
More vendors are welcome to participate in the event. Interested vendors are asked to reach out to Lake Superior Zoo's Special Events Coordinator, Elizabeth Dixon, at (218) 730-4500 xt 215 OR email her at edixon@lszoo.org.
The Lake Superior Zoo, located at 7210 Fremont Street, has a stated mission to "provide close-up animal experiences that inspire connections with wildlife and action towards conservation in our region and around the world."
It is the only zoo in Northeastern Minnesota and Northwestern Wisconsin. As the 19th oldest Zoo in the United States, they have a rich history of providing close-up animal experiences for people in Northland and as all as visitors to the area.
WATCH OUT: These are the deadliest animals in the world
LOOK: Stunning animal photos from around the world
From grazing Tibetan antelope to migrating monarch butterflies, these 50 photos of wildlife around the world capture the staggering grace of the animal kingdom. The forthcoming gallery runs sequentially from air to land to water, and focuses on birds, land mammals, aquatic life, and insects as they work in pairs or groups, or sometimes all on their own.