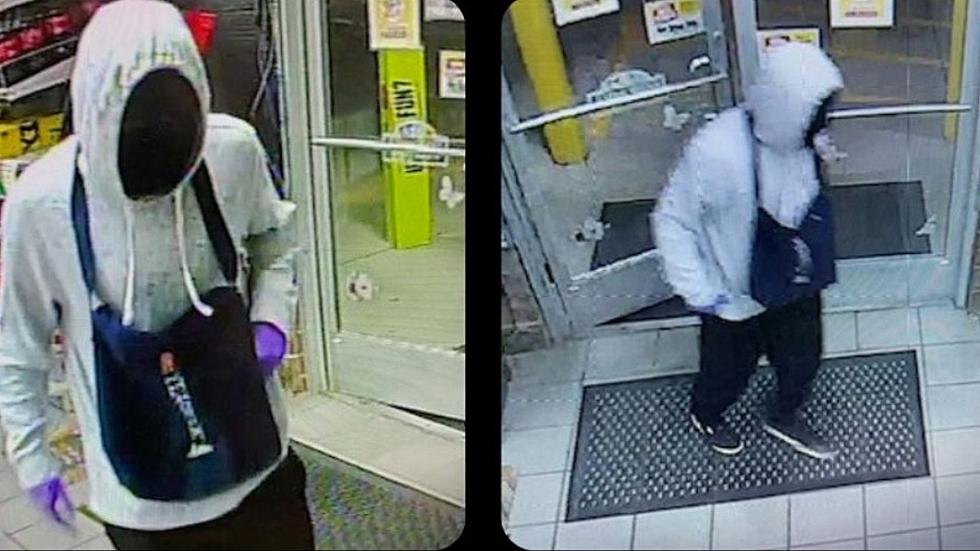 Duluth Police Need Help Identifying Convenience Store Robbery Suspect
Duluth Police Department
The Duluth Police Department reached out to the public Wednesday with the hope of identifying the suspect in a robbery that took place at the beginning of the week.
While the suspect hid their facial features, perhaps the clothing, or what looks to be a bag placed around their neck, along with the specific details of the case will successfully lead authorities to the individual in question.
According to their Facebook post, the Duluth Police Department says the individual in the photo is a suspect in a recent robbery that occurred at the Short Stop gas station/convenience store, located at 1301 E. 9th Street in Duluth.
The robbery occurred on Monday, August 28 and the suspect fled the scene and was last seen going westbound.
The Duluth Police Department is asking that if anyone has any information or knows the individual in the below photo to please call the DPD Violent Crimes Unit at at (218)-730-5050. When calling, please reference ICR#23126307.
If anyone has any related videos or pictures, they can easily submit them through the Duluth Police Department's Evidence Submission Portal above.
As is always the case when authorities reach out for the public's help, the more people who see the pictures and know about the circumstances of the case, the better chance there is to successfully identify anyone involved.
Even if you have no knowledge of this case whatsoever, please share this information across social media and help spread the word.
Best Looking State Patrol Cars In (Almost) Every State
For the past 10 years, the American Association of State Troopers has held a contest to determine which state has the best looking patrol cruiser. Nearly every state police agency submits their best photo of their sharpest patrol vehicle a chance to win the coveted cover photo on the association's annual calendar. From cop cars rushing through blizzards to vehicles on the Grand Ole Opry stage, here are this year's nominees.
The Best Reviews From People Who Had The Worst Time Visiting The White House
You think people are impressed visiting the White House? Think again. Visitors who have toured the White House grounds have taken to
Yelp
to voice their displeasure about everything from the size of the building at 1600 Pennsylvania Avenue in Washington, D.C. to Secret Service being rude to them when they got lost.