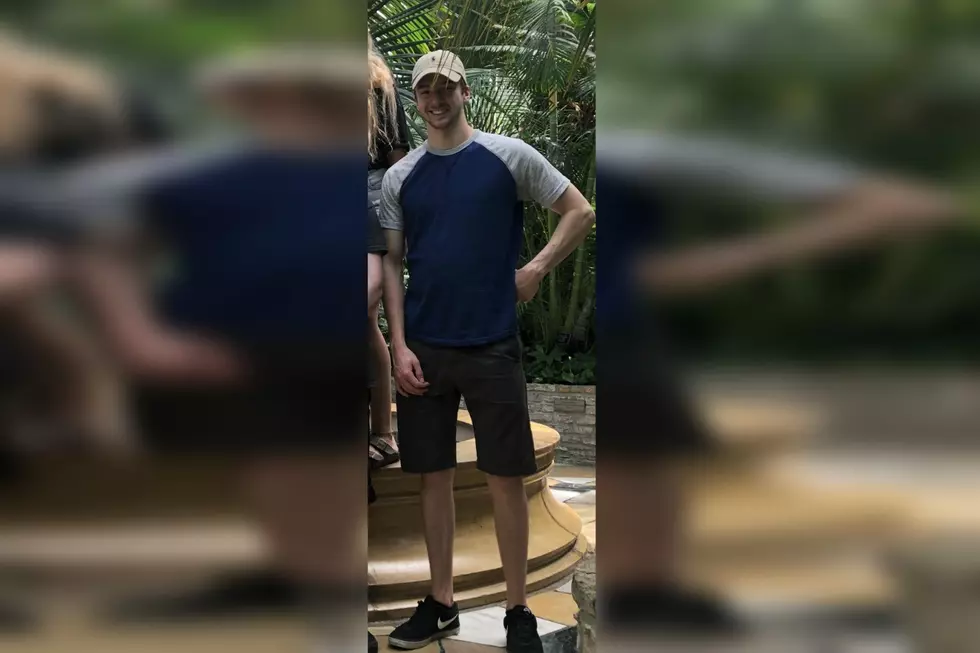 Duluth Police Department Searching For Missing 21-Year-Old
Courtesy of Duluth Police Department
The Duluth Police Department needs our help in finding a missing 21-year-old male.
The male's name is Jacob Michael Lavoe. He was last seen at Grandma's Sports Garden this past Saturday (August 31st). Grandma's Sports Garden is located in Canal Park.
He was last spotted between midnight that night and the early morning hours of Sunday, September 1st. He was last seen wearing a salmon colored long sleeve shirt and jeans, along with a black Nike baseball hat. (See a photo above.)
Here's what else we know:
He is a white male.
He is 5 feet 10 inches tall.
He weights around 150 pounds.
He has strawberry blonde hair.
He has blue eyes.
If you have any information on the missing male or any tips that may help locate him, you are asked to call the Duluth Police Department at 218-730-5560. If you know where he is, you are asked to call 911 immediately.