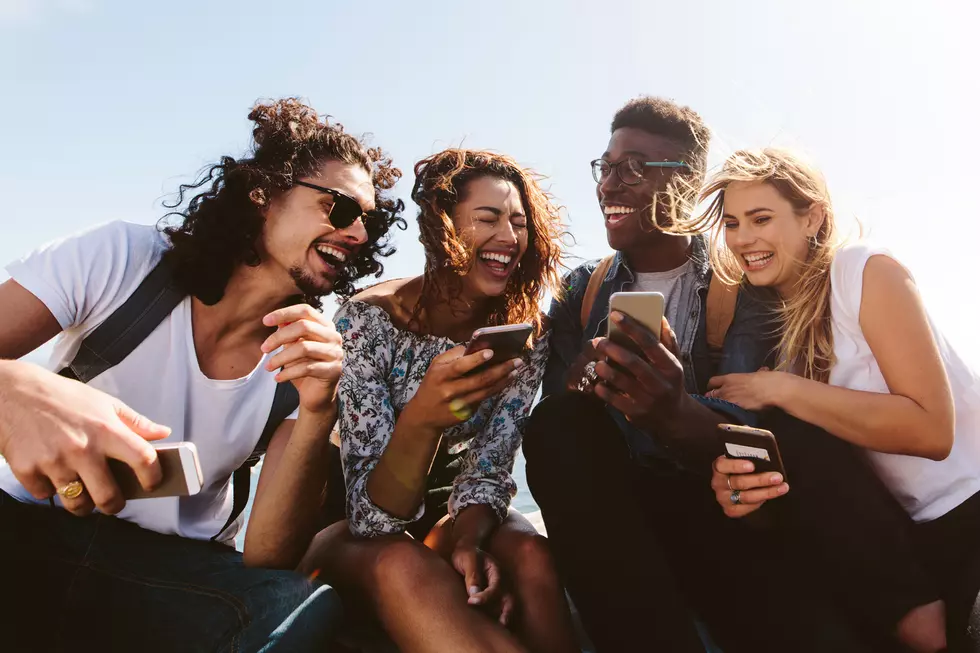 Duluth-Based Company To Launch Friend Finding App 'Platonic'
jacoblund - iStock/Getty Images Plus
In an era of finding everything from socks to dating on our smartphones, one Duluth-based company is launching an app to find friends. MC-Cubed, helmed by CEO  Nathan Lipinski, aims to offer an option for people to find connections with others based on common interests or seeking adventures purely on a platonic level.
For anyone that has ever been on a dating app, you've likely seen a number of people that are purely looking for friends and platonic relationships. Because there are no clear-cut options to simply find friends in our app-driven world, there are a number of people who rely on dating apps as the closest option to find friendship connections. Enter MC-Cubed, with their app Platonic to offer a focused solution for friendships only.
The app is still in Kickstarter phase, with plans to launch in June of 2019. The company's Kickstarter page for Platonic shows a goal of $5,000, with just under $3,000 of that goal being achieved at the time of publication.
The pitch being made on their Kickstarter page is a theme a lot of people, especially younger people can probably relate to. A graphic they share on their page makes the statement that making friends can be hard in the modern world, with "modern busy lifestyles providing no context for meeting people", making the point that while many people turn to social media or dating apps as a solution, these aren't necessarily the best options. They state that dating apps focus on singles and dating/romance, making platonic connections difficult; and social media has a "high susceptibility of being a victim of fake identities".
The Platonic app's goal is to use the same type of interest-based matchmaking you might find on some dating apps to match you with others that have the same interests, but also have the same interest in seeking purely platonic friendships, cutting down on the awkwardness of trying to seek platonic friendships via dating apps can lead to.
The app's website explains that you can narrow your search based on two main "domains" - active or social. Examples falling under the "active" domain include activities like finding workout partners, fishing buddies, or crafting cronies. Under the "social" domain, you might find things like friends to check out a new restaurant with, sightseeing partners, or just someone to have a conversation with at a coffee shop.
Part of the idea behind the app is immediacy, to create real connections for things you want to do as soon as the same day you jump on the app. When you select what you're looking to find, you'll create a a brief profile, and it will remain active for 6 hours. You can view others looking for the same type of activities/connections in your area, and they can view you during this window. The company also explains on their Kickstarter page that they will also be adding the ability to find mutual friends based on social media connections via a feature called "mutual". This will allow less adventurous people to still find connections, while not meeting complete strangers. You can see the full breakdown of how the app works on the Platonic Kickstarter page.
While the app isn't scheduled to launch until June, the company is offering a beta test program you can sign up to be part of on their website. If this is an app you can see yourself getting use of, their Kickstarter campaign is still looking for financial support with contributor levels as small as $1 getting benefits like being enrolled in the beta testing program and additional incentives for higher contribution amounts.