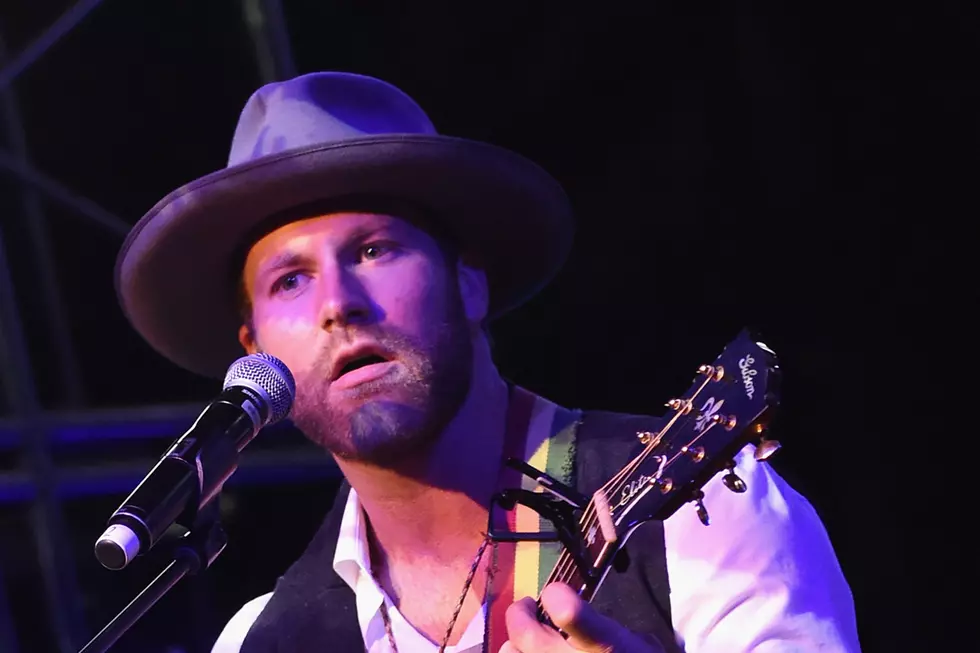 Drake White to 'Take a Break From Touring' After Revealing Brain Condition
Rick Diamond, Getty Images
Drake White is taking a break from the road to recover from the effects of a debilitating condition that affects his brain. The singer is currently undergoing treatment for a condition called arteriovenous malformation, commonly referred to as AVM.
"Drake is taking time to rest and recover due to residual effects of the AVM," according to a post on White's Instagram on Thursday (Aug. 29). "He is in the best hands possible and is going to take a break from touring for a while, in order to make a full recovery and get back to 100 percent. Please continue to keep the prayers and good vibes coming for our warrior."
White revealed to People that he was diagnosed with the rare brain condition in January. AVM is a tangle of abnormal and poorly formed blood vessels in the brain, a condition that affects less than one percent of all people. According to the Mayo Clinic, "The arteries are responsible for taking oxygen-rich blood from the heart to the brain. Veins carry the oxygen-depleted blood back to the lungs and heart. A brain AVM disrupts this vital process."
White revealed his diagnosis just days after he nearly collapsed onstage during a concert performance at Elmwood Park in Roanoke, Va., on Aug. 16. He was rushed to the hospital afterward, and later revealed that he was diagnosed with AVM in January after experiencing a severe headache that would not go away.
He and his wife, Alex, have been dealing with the diagnosis through their faith, and doctors have been able to successfully treat White in stages. He says they have so far succeeded in clearing about 75 percent of the mass while he's been balancing treatments with his touring schedule.
White says he's been choosing to focus on the positive since learning of his condition.
"I have to think I've been going through all of this for a reason," he reflects to People. "Everyone is going through something. You have to treat every person like it could be their last day. Not to be all sunshine and rainbows, but all of this made me appreciate all that I have and all that is to come."
Riley Green's Acoustic "In Love by Now" Hurts So Good
Country Stars Who Have Faced Tragedy