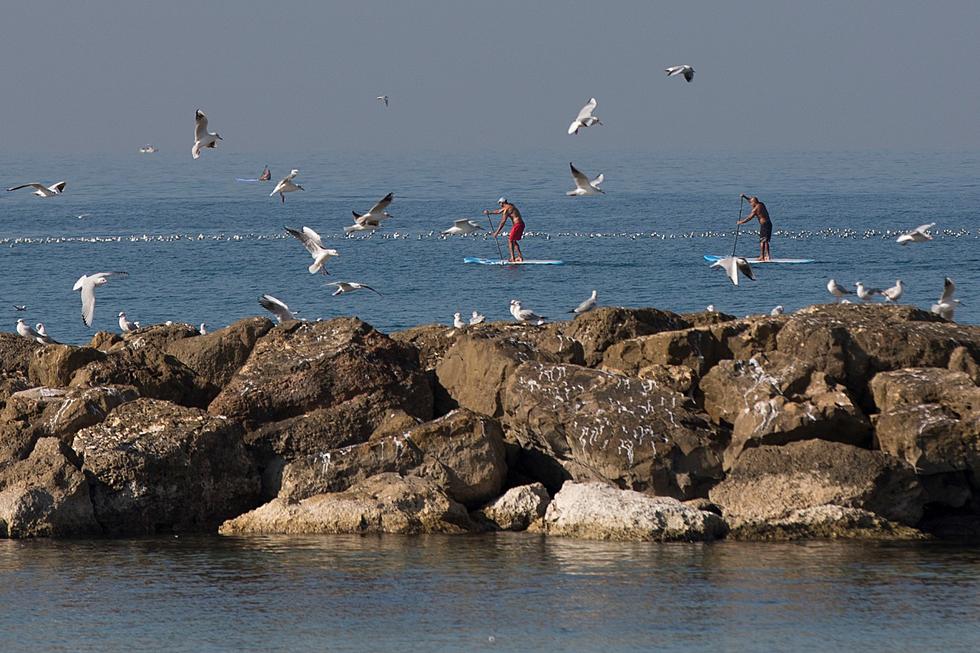 Do I Need To Register My Stand Up Paddle Board With The DNR?
Uriel Sinai/Getty Images
We were at Sam's Club when we ran into a former neighbor who was looking for a stand up paddle board or SUP.  I told him my daughter had one and he asked if it was registered.  I didn't realize they needed to be registered and thought maybe others didn't either so I did the research and this is what they say.
We have kayaks and they say if your kayak is 10 feet or longer it needs to be registered.  The same goes for a SUP, who knew?  According to the MN DNR website it's the fastest growing paddle sport in nation.  Unfortunately, if you bought your SUP awhile ago and are just learning of the need to register it, you may not still have the receipt, because you need it.
Probably the easiest is to go the place that you register your car and do it there, but you do need to bring a lot of info with you.  You need the following:
*length
*manufacturer
*type of hull material (wood, metal, or plastic)
*type of propulsion
*model
*year
*serial or hull identification number, if it has one
* sales receipt that shows you have paid the sales tax.
There are also paddle board laws in the state of  Minnesota:
*There needs to be a US Coast Guard approved life jacket, either worn or on board
*Children younger than 10 years old must wear a properly fitted life jacket.
*After sunset, you must at least carry a white lantern or flashlight. (This is so other boaters can see you).
*Registration is required if your paddle board is more than 10 feet long. You'll be given a registration decals and that will need to be adhered to the front of the paddle board if possible. If not, place both decals on the back of the paddle board.
Stay safe and enjoy the exercise you're getting while utilizing the amenities of our great State!