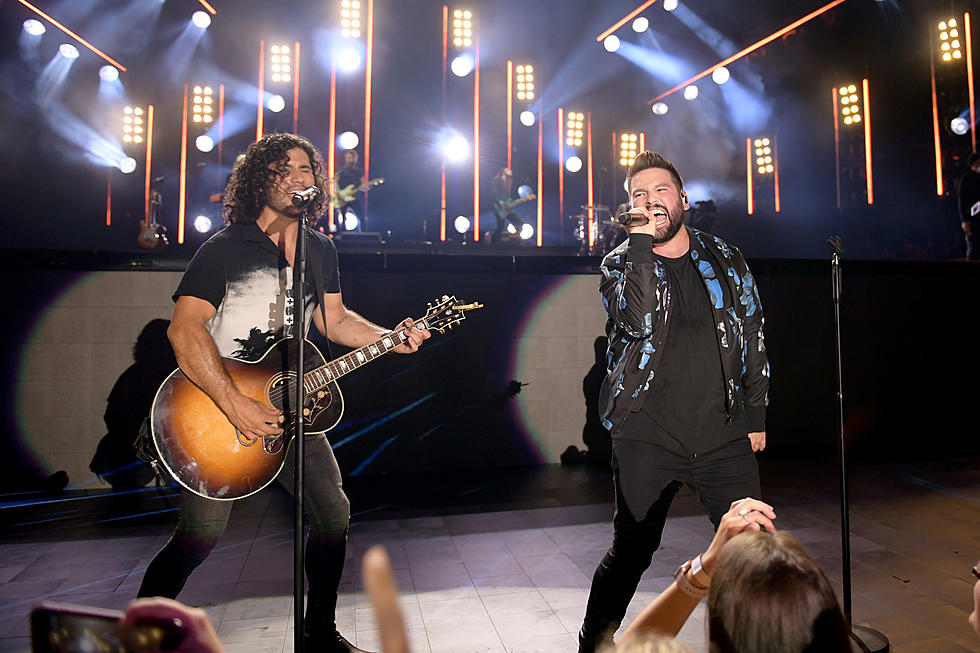 Dan + Shay Confirm Arena Tour, Minnesota Tour Date On For 2021
Getty Images
It's exciting to be able to talk about a concert happening rather than being postponed or cancelled!
Dan + Shay officially confirmed their 2021 tour is on! They made the announcement Monday (May 10th). The tour was supposed to take place in 2020 but was postponed due to COVID-19.
The duo will be playing at the Target Center on Saturday, September 25th of 2021. Doors open at 5:30 p.m. and the show begins at 7 p.m. Prices range from about $40 to $80 dollars a piece. You can get tickets on the venue's website now.
So what should you do if you already have tickets from the 2020 show? Nothing! Tickets will automatically be honored for this new date now that the tour is confirmed to be happening. You will have the same seat in the venue.
If you thought the show wasn't happening and/or made other plans, you should contact the ticket provider for refund details. The original window for refunds is closed, as ticket buyers only had thirty days to request a refund from when the new Minneapolis date was announced, which was back in 2020.
It has also been confirmed that the show will have the same openers: The Band Camino and Ingrid Andress.
It has been a long journey to this point. It was in 2019 that the duo announced the tour and shortly after, in March of 2020, they had to postpone the shows to later in the year. Obviously, things didn't get better by the end of the year and they had to put it off another year, which leads us to this exciting announcement.
There are so many amazing concerts that are officially on for later this summer and fall! Country acts coming to Minnesota and the Twin Ports area include Jake Owen, Old Dominion, Luke Bryan and Darius Rucker. We keep track of it all with our concert calendar, which will definitely be coming in handy this year!
12 Country Artists Who Should Play Duluth's AMSOIL Arena Post-Pandemic
We are long overdue for a country show at AMSOIL Arena in Duluth! Once concerts begin to get scheduled again at Duluth's largest indoor venue, these are artists who could realistically get booked to play a show there and the Northland would love them all.
2021 We Fest Line Up
2021 We Fest is going to have some big headliners this summer! Here's the full line up of who is performing.