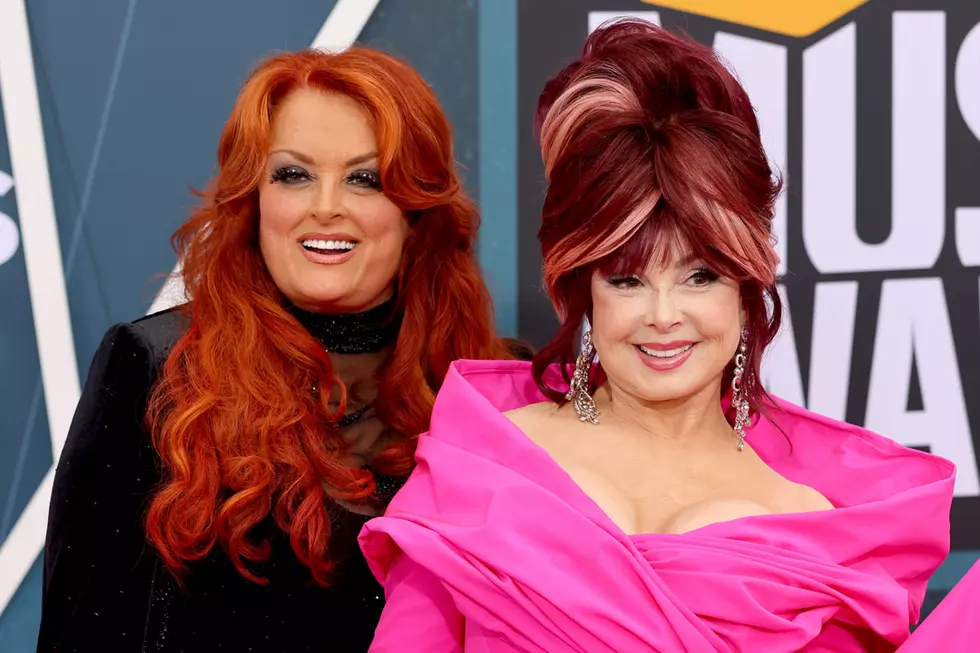 5 Sweet Country Music Mother-Daughter Collaborations
Jason Kempin, Getty Images
Plenty of country artists are the children of stars -- and every so often, those children take to the stage to perform with their famous parents. Sometimes it's a one-off, once-in-a-lifetime event, but occasionally, these parent-child combinations turn into lasting musical partnerships.
From epic duets between Kelly Clarkson and her then mother-in-law Reba McEntire to the decades-spanning career of the Judds, moms and daughters rule in country music. Below, The Boot rounds up five of the genre's greatest mother-daughter collaborations:
"Mama, He's Crazy"

The Judds

The award-winning, mother-daughter duo made up of Naomi and Wynonna Judd, the Judds are country icons, and killer songs like "Mama, He's Crazy" are exactly the reason why. Released in 1984, this song brought the duo a Grammys trophy for Best Country Performance by a Duo or Group, and remains one of their best-known tunes.

"Jolene"

Dolly Parton and Miley Cyrus

When she was still Hannah Montana, Cyrus took to the stage at Dollywood to perform "Jolene" alongside her godmother, Dolly Parton. Later, Cyrus and Parton would perform the song alongside a cappella group Pentatonix on The Voice. Although Cyrus is sometimes dismissed because of her past onstage antics, performances like this one prove she's got Parton's vocal chops, even if they're not blood related.

"Marquee Sign"

Sara and Olivia Evans

The lead single from of Evans' 2017 album Words, "Marquee Sign" features her daughter Olivia on background vocals. Olivia, who was 14 years old at the time, even accompanied Mom for a TV performance of the song.

"My middle daughter is a phenomenal singer, just incredible," Evans told The Boot in 2016. "Maybe I'll produce a record on her."

"Does He Love You"

Reba McEntire and Kelly Clarkson

At 2018's Academy of Country Music Awards, McEntire stunned the crowd by donning the infamous red dress she wore while performing "Does He Love You" at the CMA Awards show back in 1993 ... and then, her daughter-in-law at the time, Clarkson joined her onstage for an update of the iconic duet. It's a performance the two had given before (minus the iconic wardrobe), as fans can see from this Crossroads performance. It's crazy to think these two vocal powerhouses were once in the same family!

"The River (Come on Down)"

Linda Davis and Hillary Scott (and Others)

In 2016, Scott and her family -- father Lang Scott, mother Davis and sister Rylee teamed up for an award-winning gospel album, Love Remains. On that project is "The River," a track that features Scott and Davis singing lead vocals and harmonizing with a whole chorus of inspiring women: Ricky Skaggs produced the record, and his wife Sharon White and her sister Cheryl White, both of bluegrass group the Whites, are featured on the song as well.

"Dad's singing harmony on it, and we have a couple of male voices on it," Scott tells Rolling Stone Country of "The River," "but for the most part it's a 'girl' song, it's a 'sister' song."