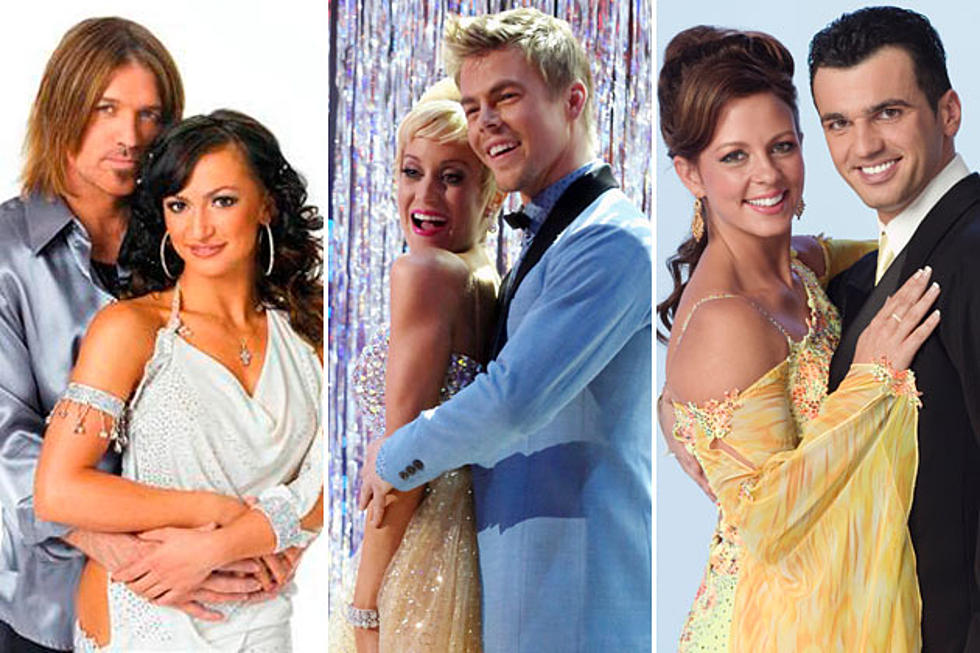 Country Artists Who Went 'Dancing With the Stars': Worst to Best
ABC
Country music has made an impression on Dancing With the Stars, but it hasn't always been a positive impression.
Kellie Pickler became the first country artist to make the finals during Season 16, but she's far from the only singer to show talent on the dance floor. More than one artist, however, has proven that cutting a rug is much more difficult than it looks. Do you recall which superstar was nominated for the Best Worst Dancer award?
These country singing Dancing With the Stars dancers were ranked on how they placed during their respective seasons and their overall proficiency on the show. Billy Ray Cyrus, Wynonna Judd, Sara Evans, Chuck Wicks and Pickler make up the 'dancing five.' Julianne Hough isn't included on this list (aside from being Wicks' partner), because as a professional dancer she's clearly better than the rest.
Jana Kramer joined the cast for Season 23, which ran in 2016. Weeks before announcing she'd joined the ABC show, she announced she and now ex-husband Michael Caussin were separating. It's a situation similar to what Evans went through during her season. Love complicated Wicks' run on the show, as well — he was dating his partner.
Find out where Kramer falls on this list of the Worst to Best Country Dancers — she surely fared better than Cyrus. His dance moves were historically bad. In fact, things haven't gone well for the genre at all, with one blonde exception ...
Country Stars Who Went Dancing With the Stars, Worst to Best:
Country Stars Share Their Go-To Dance Moves