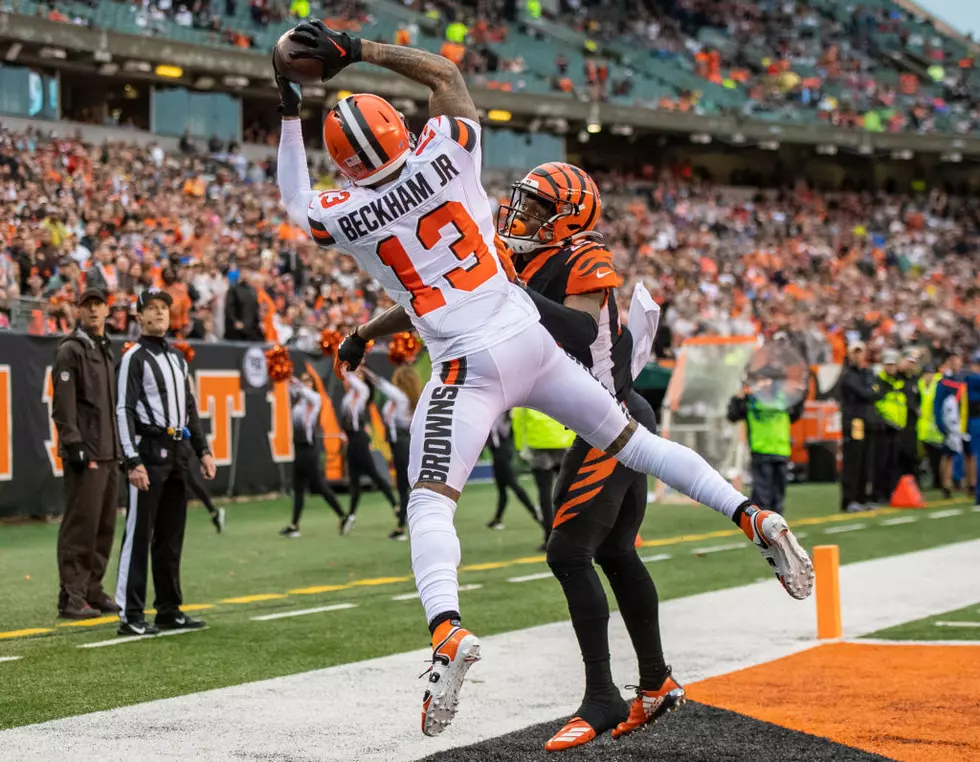 Could Odell Beckham Jr. Be Traded to the Vikings?
Getty Images
There seems to be some interest from the Vikings in acquiring the services of Odell Beckham Jr. for the upcoming season. Or does there?
A sports radio host from Clevland named Moose sent out a Tweet this morning speculating that OBJ could be headed to the Vikings for a 2nd and 5th round draft pick next year.
Another radio host who you might know, Paul Allen, says a source told him that the speculation was "fake news."
I for one tend to believe Allen, I don't see Coach Zimmer and OBJ working well together. The team just traded away Diggs who is a lot like OBJ when it comes to demanding the ball, so for this reason alone I don't think the Vikings are interested in the firebrand receiver.
What do you think, should the Vikings make a move for him?
Five Best Minnesota Vikings Quarterbacks