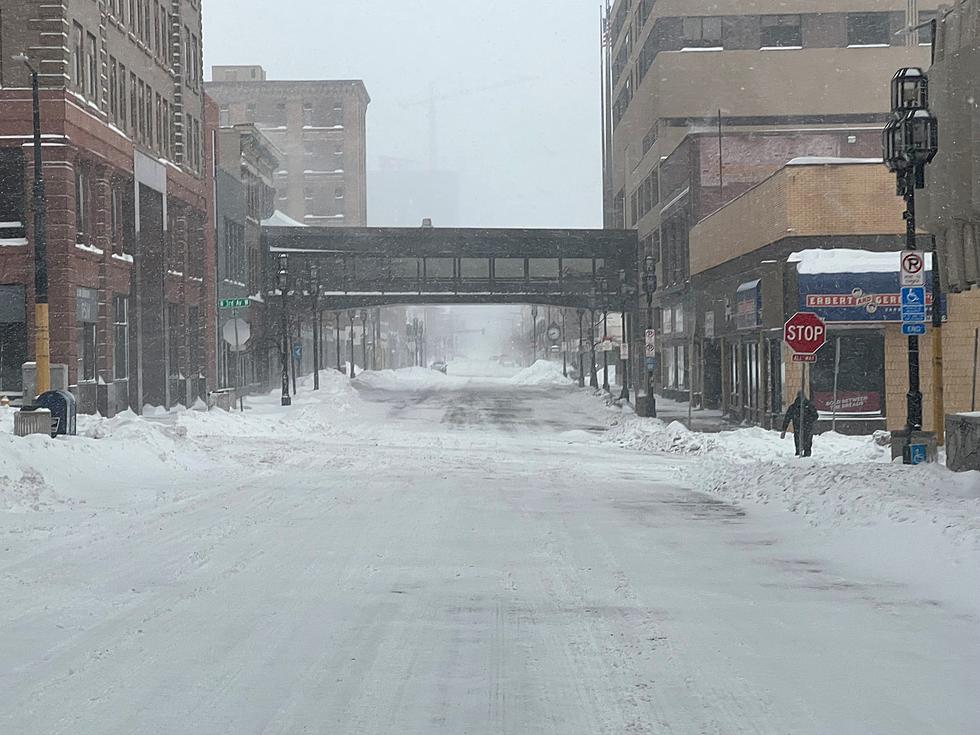 City Of Duluth Declares Snow Emergency Starting On Tuesday Evening
TSM Duluth
After signaling they would wait to make a decision until sometime Tuesday, Duluth City Officials have made the decision to declare a snow emergency following the two-day snow event the Twin Ports area has seen.
According to the city's announcement, the snow emergency officially goes into effect at 1 pm on Tuesday, February 22 and remains in effect until 6 pm on Wednesday, February 23, unless another snow emergency is declared.
Vehicles will need to be moved from snow emergency routes by 9 pm on Tuesday, February 22 or owners will be faced with ticketing/towing of vehicles left on snow emergency routes after this time.
The City of Duluth adopted a snow emergency system starting this winter season, encompassing approximately 120 miles of roadway within the city. You can see the entire route map of all snow emergency routes here.
Parking on snow emergency routes is prohibited during declared snow emergencies. During these times, residents and visitors should park in one of the following places:
Residential streets that are not designated snow emergency routes
Off-street private property
One of the city's 8 designated snow emergency parking lots
Also on the city's snow emergency map are the locations of those designated, optional parking locations where you can safely park your vehicle during snow emergencies. Those lots include:
Canal Park's 4 public parking lots
The parking lot at Wheeler Field
The parking lot at Wade Stadium
Lots N1 and N2 on West Griggs Place at the University of Minnesota Duluth
Residents and visitors can park for free in these lots from 4 pm Tuesday, February 22 through 8 pm Wednesday, February 23.
Normal parking will resume at 6 pm on Wednesday, February 23.
You can learn more about the City of Duluth's snow emergency policies here.